Elon Musk doesn't appear to be someone who enjoys some robust rivalry. This was made clear when he quit giving Twitter's API to developers for free and changed it to a premium service.
He allegedly also banned Twitter competitor Koo's account from India after taking control of the site. Not just that, but Mastodon's access to the microblogging service was also blocked. And as the latest rumours about Meta preparing to build a Twitter rival have emerged, Musk is not pleased.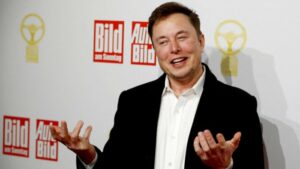 Elon Musk mocks Mark Zuckerberg:
Elon Musk replied to speculations that Meta intended to develop a rival to Twitter by calling Mark Zuckerberg of the firm a copycat. He responded to a post on Meta's possible transfer with "Copy (cat emoji)".
Meta's plans to launch Twitter rival:
According to a MoneyControl article, Meta is working on a new standalone application for posting text-based stuff as part of its ambitions to build a Twitter competitor.
The application, that's going to be implemented on ActivityPub, a decentralised social media protocol will additionally be utilised by federated applications like Mastodon, as stated in the article.
The application allegedly bears the codename P92. Furthermore, since the application will carry the Instagram logo, users will have the ability to join it using their Instagram passwords and usernames.
A Meta spokesperson told MoneyControl, "We're exploring a standalone decentralised social network for sharing text updates. We believe there's an opportunity for a separate space where creators and public figures can share timely updates about their interests."
When an engineer's mistake 'broke' Twitter:
A few days earlier, a Twitter engineer's error caused the whole service to go down for a while. On Monday, Twitter was inaccessible to hundreds of thousands of individuals, primarily those living in the United States.
Netizens also reported seeing a cryptic message that read, "Your current API plan does not include access to this endpoint, please see https://developer.twitter.com/en/docs/twitter-api for more information."
According to a Platformer statement, the downtime was triggered by an engineer's error because he was the sole one in charge of supervising the app's API.
An engineer's "bad configuration change" on the day the application was inaccessible caused the Twitter API to be "broken," a Twitter worker stated to the media. As a result, users saw strange messages in their newsfeeds.
Twitter has stated previously that it will no longer support free access to its API and will instead make it available as a subscription service. The tweet by the company's official developer account read, "Starting February 9, we will no longer support free access to the Twitter API, both v2 and v1.1. A paid basic tier will be available instead."