Elon Musk, the CEO of Twitter, stated on Saturday that he is open to the thought of purchasing the failed Silicon Valley Bank (SVB) and transforming it into a digital bank.
Min-Liang Tan, co-founder and CEO of Razer (a consumer electronic company), tweeted: "I think Twitter should buy SVB and become a digital bank". To which Musk replied: "I'm open to the idea".
As the biggest collapse of an American bank since 2008, US authorities closed down Silicon Valley Bank (SVB) on Friday and gained control of its client money.
The company, a major tech lender, implemented the modifications while it was allegedly rushing to generate funds to make up a shortfall from the sale of assets that were negatively affected by rising interest rates, BBC reported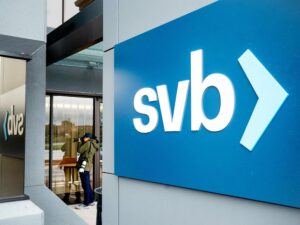 In California, where the company's headquarters is situated, banking regulators cited "inadequate liquidity and insolvency" as a concern for SVB.
The Federal Deposit Insurance Corporation (FDIC), the 16th biggest bank in the United States and a firm that usually covers accounts up to $2,50,000, stated that it had assumed control of the approximately $175 billion in deposits stored at the institution.
With a maximum of 17 branches across Massachusetts and California, Silicon Valley Bank is rated as the 16th-largest bank in the United States.
Earlier, One-fourth of Roku's cash and equivalents, or nearly half a billion dollars, were kept in Silicon Valley Bank (SVB), which was shut down by banking authorities on Friday following a collapse. As well as the company that provides streaming services stated that it's unclear how so much money it will be able to recover.
As SVB had a rush on its deposits and was unable to acquire extra funding to make up the difference, the California Department of Financial Protection and Innovation was compelled to order its closure. The institution's assets collector was eventually appointed as the FDIC. SVB was already exploring a sale but was unable due to its $209 billion in holdings by the end of 2022.
SVB has $487 million, or roughly 26%, of the company's $1.9 billion in cash and cash equivalents as of March 10, according to material provided by Roku in a filing with the Securities and Exchange Commission. The rest of $1.4 billion is "spread across many large financial institutions," according to Roku's statement.
"The company's deposits with SVB are largely uninsured. At this time, the company does not know to what extent the company will be able to recover its cash on deposit at SVB," Roku said.