Twitter chief Elon Musk has been in flaming controversy since his Twitter take over. It was recently when he announced that he would be stepping down as CEO of the social media platform. Now, he is recommending Silicon Valley tech companies to slack workforce like he did at Twitter.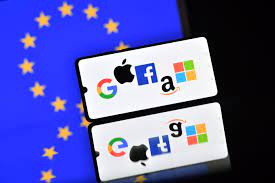 Musk advises tech companies in Silicon Valley to carry out layoffs in the same way he did himself. In a virtual interaction with the Wall Street Journal at CEO Councel Summit in London, Musk mentioned that many people didn't have seem to have a lot of value, before he acquired the company. Hence, he decided to snip the jobs, resulting in enhanced productivity.
During the interaction, Elon Musk said, "There were a lot of people that didn't seem to have a lot of value. I think that's true at many Silicon Valley companies. I think there is the possibility for significant cuts at other companies without affecting their productivity, in fact, increasing their productivity."
The soon to be ex Twitter CEO slacked over 80 per cent of the Twitter staff since he took over the platform for $44 billion in October 2022. This included then-CEO Parag Agrawal and other top executives.
Moreover, Musk justified his decisions by saying, "Twitter was in a situation where you'd have a meeting of ten people and one person with an accelerator and nine with a set of brakes."
This advice comes after he recently shared his plans for rehiring staff. At present, the company has around 1,500 employees (down from 7,500). The job cuts are known to be part of  Musk's strategy to bring down costs.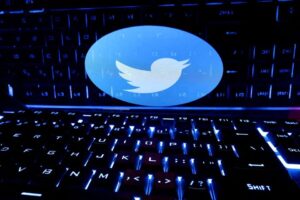 During his firing sessions in 2022, Elon Musk sent out a memo that said, "We will need to be extremely hardcore. This will mean working long hours at high intensity. Only exceptional performance will constitute a passing grade." Following the memo, several employees complained about working for over 12 hours without overtime.
He spoke about the reason he had to make huge job reductions just after acquiring Twitter for $44 billion last year. Musk said, "Twitter was in a situation where you'd have a meeting of ten people and one person with an accelerator and nine with a set of brakes."
Furthermore, he also added that Twitter will soon start hiring employees again. Musk did not clearly explain on the new hires but told CNBC last month that he regrets slacking off some of the employees, saying they were not deserving and he plans to rehire many of them in the coming weeks.
The Twitter CEO says that the company has around 1,500 employees at present which is "probably a reasonable number." During Musk's ongoing tenure, Twitter's headcount has been diminished by over 80 per cent, from 7,500 to almost 1,500 employees. This reduction was part of Musk's strategy to steer the company towards profitability.
Layoffs have been at an all time high in the tech industry, with more than 363,000 people losing their jobs in 2022 alone.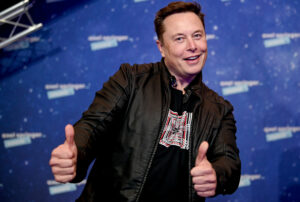 And unfortunately, things don't seem to be improving any further. Big-name tech companies like PayPal, Spotify, Google, and Microsoft have all announced layoffs, with a total of 77,000 workers affected in the current year. It's a challenging time for those in the tech industry, and it's difficult to assume and assess where the job market will go from here. People have their fingers crossed, hoping things turn better soon.
The cause behind these workforce slack offs follows a common script, which is the unpredictability of the macroeconomic environment and a desire to find discipline on a tumultuous path to profitability. Still, assessing the layoffs helps us to understand it's efficacy in terms of innovation, to identify companies that are facing steep pressure and who is available to hire for the businesses that are escalating right now.
Comments
comments