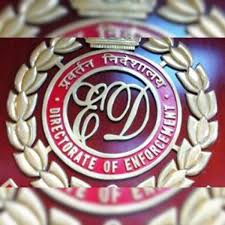 According to reports, the ED (Enforcement Directorate) searched some of the places associated with payment gateway companies including Paytm and PayU. The searches were conducted at multiple locations including, Mumbai, Delhi, Gurgaon, Kolkata and Lucknow.
According to reports the economic intelligence agency carried out the searches in connection with an illegal Chinese loan app case. Reports bring out the law enforcement agency carried out raids at the Bangaluru offices of Razorpay, Paytm and Cashfree in connection with the case. It is believed that the loan racket is allegedly controlled by Chinese persons.
Reports bring out that some of the companies have also involved themselves in betting through third parties.
According to the official statement from the investigating agency around seventeen crores worth of funds were seized from merchants and bank accounts associated with Chinese persons.
Paytm's Statement
Paytm which has investors from China said in a statement that, the company shared the information demanded by the investigating agency. Paytm spokesperson said, "As we have mentioned before, ED continues to seek information about certain merchants from various payment service providers, we have shared the required information."
What Has ED Said?
The ED has earlier said in its statement that, once the alleged scam came to light many Chinese companies used crypto routes to divert the money. According to the statement from the agency Chinese nationals are involved in opening shell companies, using the forged documents of Indians.
It is reported that such companies were using the payment to carry out their illegal activities. According to reports the, economic intelligence wing began its investigation based on the FIRs registered in Bangalore. These FIRs were filed against entities that harassed people to repay the loan taken through a mobile app.
Modus Operandi
According to reports, the investigating agency said that the shell companies hired some local people who received payment once they forwarded their bank details to China. The ED further said that the accused company created several other companies.
These companies formed a network of agents to invite new customers. According to reports the payment for these agents was processed through PayTm and Cashfree. On the similar many such websites opened for illegal activities.
ED has further said in its statement that multiple bank accounts from HSBC bank have been found to be indulged in illegal activities.