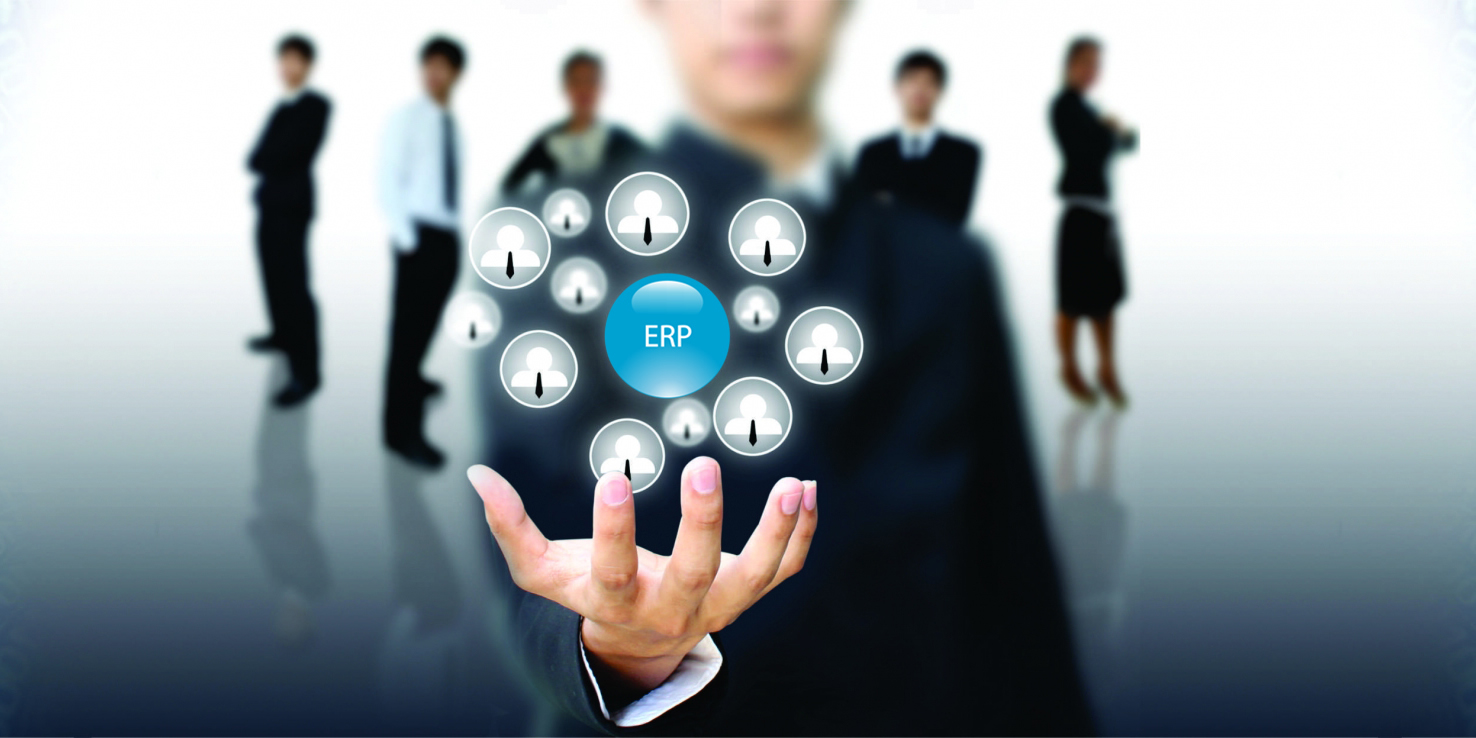 An enterprise resource planning (ERP) system is all about managing your organization's resources in the most effective way possible. Organizations of all sizes – SMEs, expanding businesses, large companies– can all benefit from the implementation of a well-integrated ERP software. By integrating accounting and finance with sales, manufacturing, inventory and other functions, an ERP can significantly boost an organization's productivity, efficiency and take its progress to the next level.
Alexis Leon, author of ERP Demystified writes:
"Having an ERP system is not a luxury but a necessity. It is a must for survival in this competitive world."
An important goal of ERP is to facilitate uninterrupted flow of information so that business assessments and decisions can be more data driven. According to the Enterprise Resource Planning Software Buyer Report 2015, fifty nine percent of buyers cite the need to improve the integration of data between different business processes as one of the top reasons for seeking an ERP system.
"Due to the detailed data in ERP, a better picture of a business's financial health will become visible to banks. Businesses could authorize access to this information to the banks in a controlled environment." – Shashank Dixit, CEO, Deskera, leading ERP vendor in the Asia-Pacific region.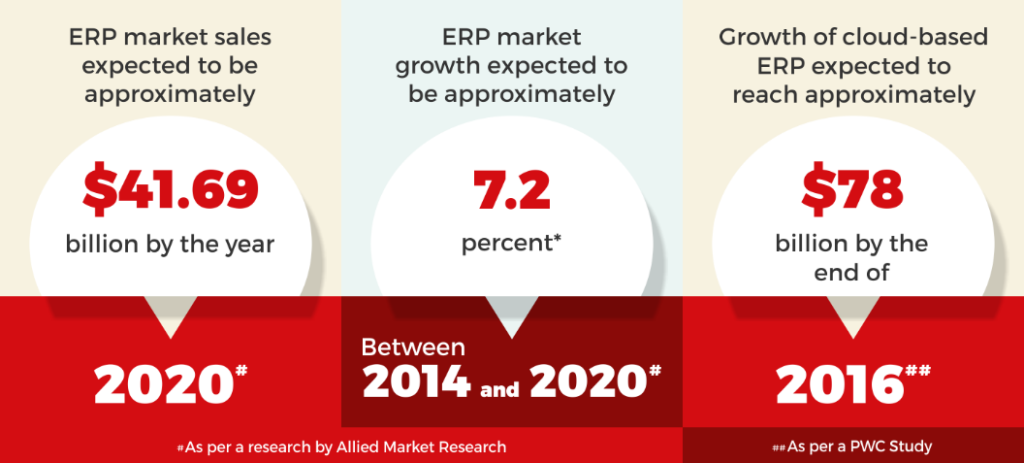 ERP Trends
Knowing and understanding the latest emerging trends in ERP helps organizations realize entrepreneurial practices needed for achieving desired results from ERP implementation. Some of the new and latest trends affecting the enterprise software are
1. Mobile ERP
Long gone are the days when we could access our ERP system only from a single computer device. Devices like laptops, PDAs and tablets have made it possible to work on the road. However, ERP applications these days can also be easily accessed on mobile devices which facilitates greater mobility.
2. Two-tier ERP
Many a time it may be possible that the use of an all-encompassing ERP system may not accommodate all requirements effectively. Therefore, organizations have turned towards the adoption of two-tiered ERP systems that use one platform as the primary system and a second software platform as a secondary system. This kind of setup eliminates the need for complex and costly integrations, and greatly reduces installation and maintenance efforts for IT.
3. Business Intelligence ERP
Organizations these days focus more on making better predictions by using ERP software with specialized business intelligence. BI enabled ERP applications enable organizations to provide dynamic reporting, providing end users with exactly what they want to see, when they want to see it.
4. Consumerization effects – As newer generations of employees join the workforce, ERP applications have witnessed more consumerization to accommodate this new generation of employees who have been raised surrounded by social networking sites. Software vendors are focusing more on creating user-friendly and intuitive software solutions that more closely resemble consumer technologies.
5. Integration architecture – With more focus on customization and increase of specialized ERP software, the focus is shifting towards providing better integration architecture so as to increase efficiency and competency levels.
At large, ERP trends demonstrate a steady growth in the market as investing in an ERP software can assist businesses in scaling new heights and unexplored levels of efficiency. Evaluate, assess and understand the business requirements of your organization and implement an ERP software to gain better insights into your business processes.
Related Read: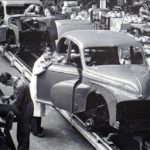 Tips For Successful ERP Implementation For Manufacturing Companies !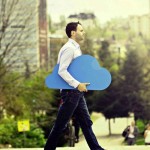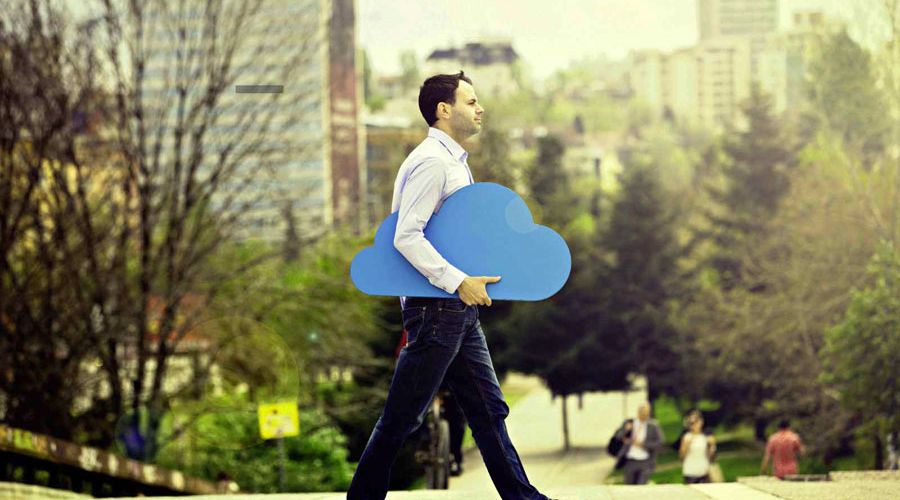 7 Reasons Why Your SME Or Startup Needs To Invest In Cloud-Based ERP Systems?
(Disclaimer: This is a guest post submitted on Techstory by the mentioned authors.All the contents and images in the article have been provided to Techstory by the authors of the article. Techstory is not responsible or liable for any content in this article.)
About The Author:
Sujata Upadhyay is the Marketing Manager at Deskera, a global leader of cloud-based business software provider. With a decade long experience in marketing and content creation, she strongly believes international trade and commerce coupled with state-of- the-art technology can bring about a radical and meaningful change in the daily lives of individuals.
In her free time, Sujata loves to read Peter Drucker and is a strong votary of laissez faire. She can be reached at sujata.upadhyay@deskera.com