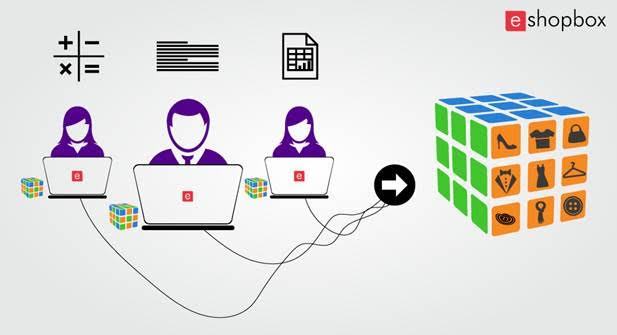 July 16th2015: The paradigm of all business industries is changing dynamically. Every  company is making huge invests towards collecting information and setting up data science lab to provide a better user experience. The data science team provides analytic information & statistics to pre-empt the market behaviour. eShopbox an e-Commerce enabler, nudging in this direction is first of its kind of initiative.
Mayur Karwa, Co-founder and Director at eShopbox has stated, "It is imperative for brands to seek sophisticated technology partners to help them navigate through extremely complex fashion industry. We are already in the process of creating the biggest data warehouse of fashion industry and setting up a data science team to derive valuable insights from it". 
Currently, planning at setting up a devoted and skilful Data Sciences Team of 7 members consisting 4 Data Scientists and 3 Data Engineers, to work closely with the merchandising team of Fashion brands.
The expectation is to provide fashion merchandisers, a dashboard on real time key and valuable insights that are apt and would yield desirable results. Thereby, analysing the performance of the styles in real time, they could take effective decisions on inventory planning. Thus, they would optimise the price and plan discounts based on the acquired results.
eShopbox team shall keep an eye on the channel productivity across different groups of products, come up with deep and powerful analysis on size ratio- across styles and procure effective insights. They are planning to expand this team.
eShopbox is an on-demand e-Commerce technology and services company. They drive e-Commerce for fashion brands and help them provide a unique, brand-centric experience to their customers. eShopbox is led by experts with a rare combination of skill sets including technology, order fulfillment and marketing. The team brings together these qualities and collaborates with emerging brands to deliver rich e-Commerce action.
Comments
comments