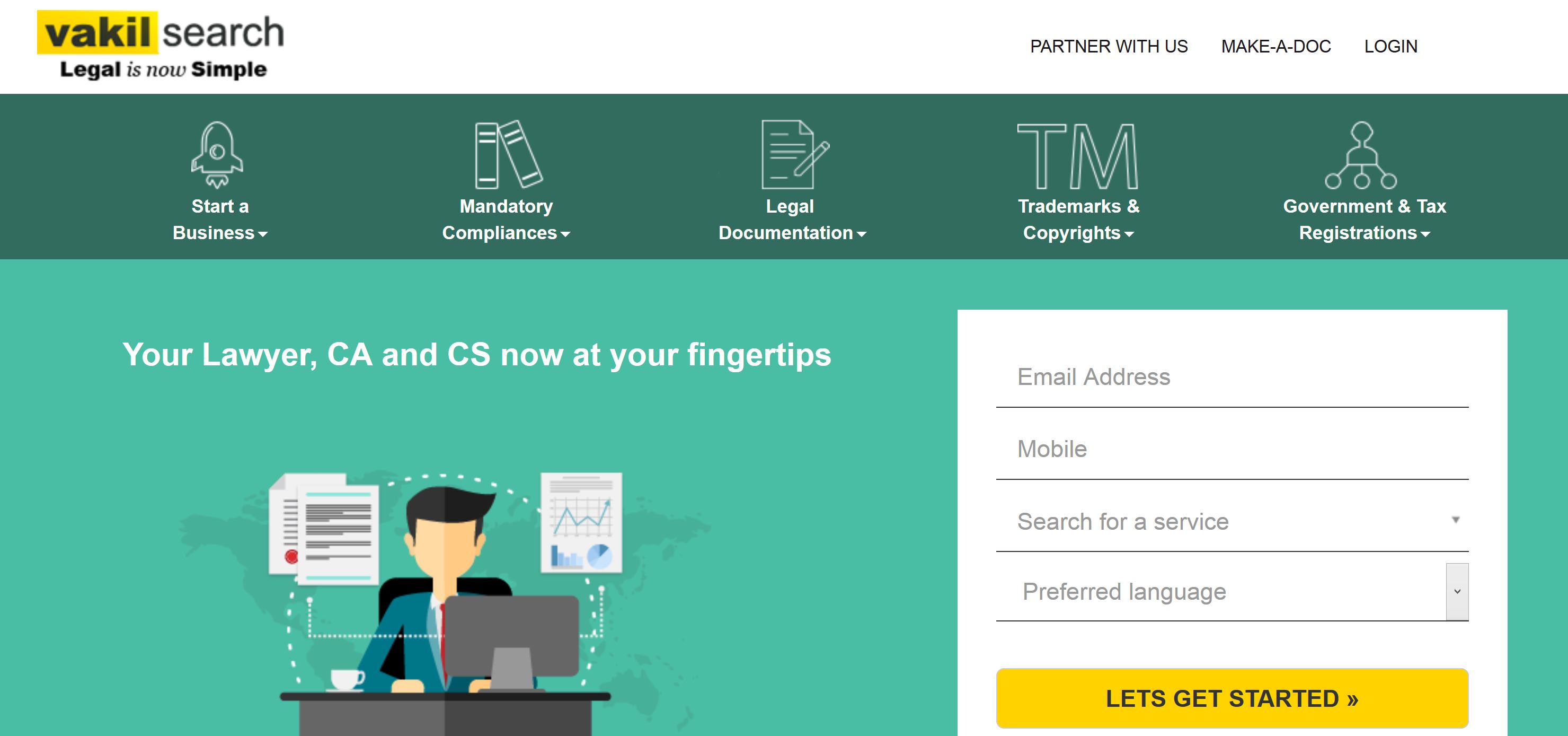 Clients can protect their brand and avail of a host of other legal services online
New Delhi, May 27, 2015: EShopBox today announced that it has partnered with vakilsearch to provide guidance to clients on a wide range of legal aspects, particularly protecting their intellectual property. For this, vakilsearch has assigned a dedicated single point of contact, who will be able to assist clients with all their trademark and copyright requirements.
AkshayGhorpade, Head of Client Services and Business Strategy, EShopBox says, "We handhold many brands since the inception, right at the point when brainstorming is done to decide the brand name. Our association with vakilsearch will help such brands for getting their intellectual property protected before they spend huge marketing dollars promoting the brand.  Also, this tie-up further extends our commitment towards offering an one stop end-to-end solution to our clients."
Traction in fashion e-commerce has presented an opportunity for Indian manufacturers who supply products to global fashion brands to set up their in-house fashion label.  The majority of fashion designers are also in the process of setting up their own label. It is, therefore, important to trademark your brand name before promoting your brand.
Sharath Shyamasunder, VP – Business Development, vakilsearch.com says, "New businesses often neglect legal matters, starting with trademark registration, fearing tedious government processes. At vakilsearch.com, however, we have succeeded in simplifying legal by providing entrepreneurs with convenient access to the entire suite of legal and compliance services at an affordable price. Through our partnership with EshopBox, we hope to ensure that upcoming fashion brands have the full protection of the law before they begin promoting their brand."
Before filing the trademark application one is always recommended to perform some basic trademark searches to identify any major issues or obstacles through legally. This pre-emptive step will sound out the availability of the mark for registration, identify obvious infringement risks and highlight any major issues. This information will help formulate a strategy to navigate the issues and avoid wasted fees pursuing trade mark applications that eventually fail.
Trade mark protection is, by its very nature, territorial. In other words, to benefit from registered trade mark protection brand needs to be registered in each jurisdiction which is important to the business. This includes core markets in which your startup provides or will provide goods, services and any jurisdictions where its products are manufactured.
Eshopbox is an on-demand ecommerce technology and services company. They drive ecommerce for fashion brands and help them provides a unique, brand-centric experience to their customers. Eshopbox is led by experts with a unique combination of skill sets including technology, web fulfillment and marketing.The team brings together these capabilities and collaborates with emerging brands to deliver rich E-Commerce action.
Vakil Search intends to build a simple and affordable platform for the common man and business to get world-class professional services.  Vakilsearch is using the internet to simplify time-consuming paperwork. For example, house rental agreements and employee service contracts, drafting will, sending legal notice and registering trademarks. Individuals or companies will benefit from getting access to a large number of individuals and businesses needing assistance in legal work.
Comments
comments