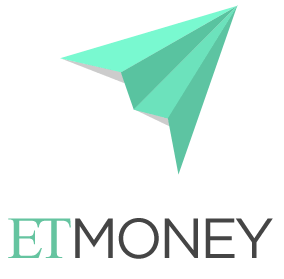 01 May 2018, India:
ETMONEY has partnered with RBL Bank to launch a lending platform CreditLine. With this launch, ETMONEY has entered into lending business.
ETMONEY CreditLine combines the benefits of a credit card and personal loan. It allows customers to transfer money directly to their bank account, repay on their own terms.. The system is paperless. A customer can borrow up-to ₹5 lakh.
Mukesh Kalra, CEO, ETMONEY said, "With the launch of CreditLine, ETMONEY has become India's only integrated platform on mobile with strong solutions across consumer's financial journey. Borrowing money has always been an anxiety driven, cumbersome process. Working closely with RBL Bank, we have been able to co-create a unique offering which simplifies borrowing, and gives high flexibility to our users."
Manav Seth said, "ETMONEY CreditLine is a compelling value proposition for an end user. It provides 24×7 access to money and is truly money-on-demand, matching the rapidly changing credit expectation of Indian consumers. CreditLine is our first offering in lending space, and we intend to follow this up with launch of multiple innovative credit products over the next few months."
Rajeev Ahuja, Executive Director of RBL Bank said, "RBL Bank has been at the forefront of launching innovative product offerings that provide a seamless and reliable banking experience for all our customers. We are proud of our 'Partners ka Bank' legacy, as the partnership approach helps us to meet the constantly changing needs of customers. Our partnership with ETMONEY for the CreditLine product is a strategic move that will further strengthen our portfolio of digital solutions in the lending space."
Users have to install ETMoney app to use the CreditLine service. After installing the app, user has to share few basic details for for calculating the credit limit. ETMONEY has created a machine learning based proprietary scorecard for CreditLine. After activating CreditLine, users can make withdrawals to their bank account instantly, users can also use the credit card for regular purchases. The app is available on both Android  and iOS platform.
ETMoney which is powered by Economic Times. It is a personal expense management app.
(Image – ETMONEY)
Comments
comments