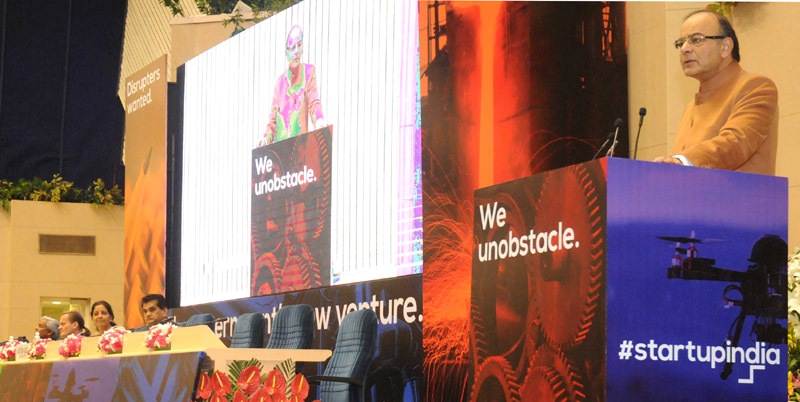 With the number of tech start-ups growing in India the potential to develop innovative solutions in India is immense. In order to propel the startup movement in India and to build a stronger eco-system, government of India needs to focus three main points in order to make a more conducive operational environment.
Access to capital:
Currently start-ups have no access to availability of financing from recognized sources such as banks and angel funds are the only available source. However not everyone is looking to raise capital. There is an imperative need to allow access to debt money from banks at lower lending rates.
Domestic Investors need to be encouraged as well. Few steps have already been taken like period of long term has been reduced to 1 year but still if an angel exits before 1 years, its 30% tax. New money in startups attracts 20% tax. These tax rates should be brought down and Angels should get tax rebate on money they are investing in early stage high risk start-ups.
Encourage people towards startups
Building more incubators and accelerators. 95% of Indian startups don't get into any incubator or accelerator programs. To overcome that government should build more accelerators and incubators at university and college level. Startups should get access to world leading advice
Providing tax rebate to startups. Despite creating huge hype with 3-year tax benefit under Startup India Program, only two startups have been qualified under the scheme, one each in two rounds with 200 and 571 applications. Government of India needs to walk the talk and make the qualification criteria easier and simpler. Also 80% startups don't make profit in initial 3 to 5 years, so government should come up with more exciting plans to motivate startup culture in India.
Building infrastructure. One of the main reason startups incur high cost in India is because of Real-estate rates are reaching sky high. In cities like Bangalore each seat costs anywhere between Rs 7k to 10k per month. Government should build 'Startup Parks' in line with Software tech parks that will allow startup offices as per their requirement at lower rates. This will also encourage startups to hire more employees that will increase employment in India.
Encouraging innovation. Countries like UK presents R&D tax credit upto 50% of money spent on qualifying R&D. The Indian government needs to come up with Research & Development credits as well. Research and development (R&D) tax credits are a form of tax relief that rewards companies for investing in innovation. Government should provide exciting tax rebate for the money spend on innovation and filing patents. The government can also refer to overseas startup support programs which are providing substantial support and involvement on behalf of the local governments.
TIPS, (Accelerator Investment-Driven Tech Incubator Program for Startups) a tech Incubator program in Israel and Korea, is one such program, which is designed to identify and nurture the most promising startups with innovative ideas and groundbreaking technologies. In this program, when angel investors in the private sector make investments in startups, the government matches them with startups that are selected through screening to provide them with R&D funds, etc. Benefits of government grants like these are that, startups can get a jumpstart creating their services and products. With a short program duration (often less a year), startups can test their idea out, pivot or fail fast.
Increase startup participation in the economy
Government should make a provision that out of all Goods and Services bought by the government in a financial year, 5-10% would be from startups. It will provide startups access to big market and increase their participation. Startups should also get special incentives on export. This will make their products and more competitive in international market services more competitive in international market
Also Read:
3 Technologies Finance Minister Arun Jaitley Must Invest In: Cloud, IoT, Big Data
What Indian Entrepreneurs Are Looking For In The 2017 Union Budget
6 Things Startups And SMEs Expect From Finance Minister Arun Jaitley
(Disclaimer: This is a guest post submitted on Techstory by Charlie Lee, CEO of True Balance. All the contents and images in the article have been provided to Techstory by the authors of the article. Techstory is not responsible or liable for any content in this article.)
Image Credits: ghamasan.com
Comments
comments