This Union Budget 2017 is particularly significant as it comes on the back of two recent big economic policy decisions that are directly going to affect startups, SMEs, and small businesses: demonetization and GST. Moreover, the success of the economy as well as the heavy duty policy decisions hinges on the growth of SMEs and startups as they form the backbone of the Indian economy and employ over 40% of India's workforce. There are the six essential things that the Union Budget 2017 must make provisions for to ensure that SMEs and startups thrive in the country:
Demonetization has hit small businesses. Consequently, the budget must take measures to ameliorate the concerns of the traders, particularly those lower down the ladder. The cashless drive has resulted in severe cash crunch. The government must try to infuse more liquidity into the system, particularly in the rural areas, where the impact has been much more magnified and continues to be a source of hardships for SMEs.
To make the cashless drive a success, the SME sector is crucial. Any digital strategy depends on the sector due to its importance. The SMEs must see the digital route as a viable option. However, the technology to go digital will come at a cost: SMEs will have to procure it. The Indian Government must make the technology to go digital accessible to enterprises at subsidized rates.
Subsidized technology and awareness drive for enterprises In view of the impending Goods and Services Tax (GST). To shift to the GST system would entail a cost, including technology, training, and development. "Therefore, startups need to prepare for the GST shift. To ease the burden on small enterprises, the government could make GST-compliant software technology available to SMEs at subsidized rates; thus, ensuring that the technology to support the compliances are in place. For enterprises already using accounting software such as the ERP, a number of modifications would have to be made. This process could also be facilitated institutionally," said Shashank Dixit, CEO, Deskera, a global leader in cloud-based business software.
Government must provide for incubation centers for startups and provide them with institutional support that they direly need. Though India has a growing startup culture—according to a recent NASSCOM report the number of Indian start-ups is the fourth highest globally (3,100) and it is expected to increase to 11,500 by 2020, the trend is not sustainable: more than 85% of startups fail due to various reasons such as lack of a viable business model.
Finance Minister Arun Jaitley must provide for systems in the banking system for prompt financial support to SMEs and startups as such enterprises usually work on small budgets and are vulnerable. Moreover, banks and financial institutions are usually reluctant in disbursing funds and loans. Such bottlenecks must be removed and the process should be made easy and accessible.
Improve ease of doing business: Despite its significance, the SME sector and startups get neglected. They continue to be victims of institutional neglect and still face issues such as electricity and water permits, red tape, lackadaisical attitude, and highly erratic and insufficient financial support. No wonder, India fares poorly on the global ease-of-doing-business rankings—the country ranks 130 out of 189 countries on the international rankings released by World Bank. Moreover, the sector continues to be unorganized and unregulated. Thus, this time around the Finance Minister should ensure that the sector gets its due.
Looking at the big picture, Union Budget 2017 should support SMEs, startups and small businesses of India so that the impact of demonetization is reduced. For the economy to grow inclusively, there is an urgent need to create a favorable business climate for SMEs and startups in India.
Also Read:
What Indian Entrepreneurs Are Looking For In The 2017 Union Budget
Will Demonetization Woes Be Soothed By Budget?
(Disclaimer: This is a guest post submitted on Techstory by the mentioned authors. All the contents and images in the article have been provided to Techstory by the authors of the article. Techstory is not responsible or liable for any content in this article.)
Image Credits: scoopwhoop
About The Author: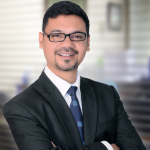 Technology Evangelist, avid blogger and enthusiast, and basically a storyteller at heart. With more than 10 years of experience in journalism, Muqbil Ahmar has enjoyed his stints with other media like TV, magazines, and Web. When not surrounded by startup and tech stories, he likes to dig for inspirational ones.
He writes on Cloud, Big Data, IoT, startups, SMEs, Enterprises, Technology, ERP, CRM, and everything under the sun—viewed from the prism of new era tech. An MPhil from JNU has made him liberal and tolerant. Music and food are his passion which keeps him going, apart from buzzing off whenever the opportunity arises. You can tweet him at @muqbil_ahmar or connect through LinkedIn and Facebook.