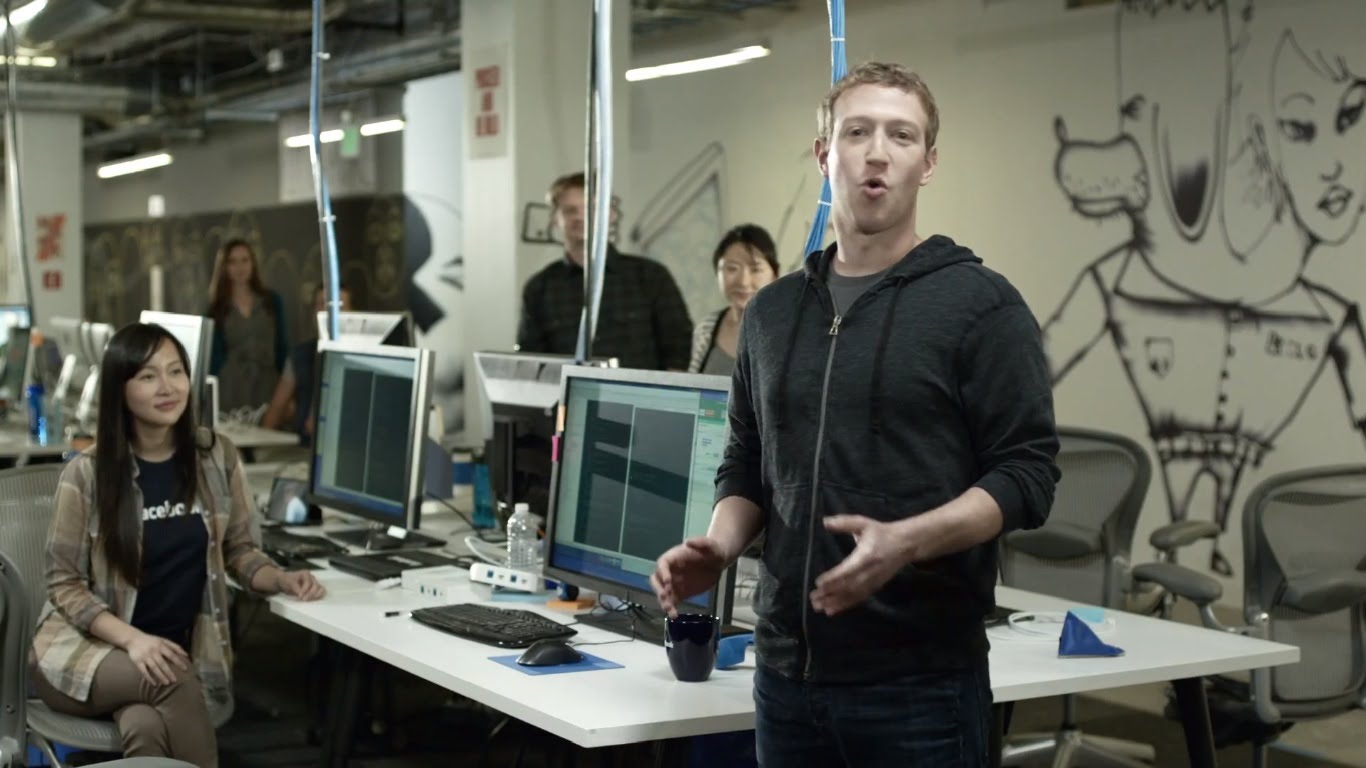 Facebook CEO: Mark Zuckerberg
Facebook, Inc. on Wednesday reported its quarterly earnings and revenue that shook apart the world of analysts by storm, as the colossus of the social media companies amassed revenues of $6.44 billion and also posted earnings of 97 cents per share.
According to a Thomson Reuters consensus estimate, analysts had expected 82 cents per share on revenues of $6.02 billion, but as the monthly active users hit 1.71 billion during the quarter, the company have gained immensely out of the mobile ad revenue which is up 81 percent year over year.
Says, CEO Mark Zuckerberg to investors on a conference call, "We're … improving the experience for our community by helping them build more relevant and engaging ads," which helps the company post $3.82 average revenue per user, up from $3.32 last quarter and above the $3.59 expected.
Adding to the good news is the Messenger, Facebook's own version of messaging app, has acquired a monthly audience of 1 billion mobile users, which the company announced last week. "The scale we've achieved with our messaging services makes it clear that it's more than just a way to chat with friends," Zuckerberg said, highlighting the company's push into customer service and enterprise chat.
And, regarding what to expect from Facebook in the future, Zuckerberg had to say, " We are particularly pleased with our progress in video as we move towards a world where video is at the heart of all our services" and a primary step in moving towards that is Facebook Live and Zuckerberg recently commented on the service saying that it "[shines] a light on important moments."
And one reason Facebook has been growing at this impressive pace is due to the availability of open space to increase the load and as it has warned its investors, that by mid-2017, either it has to find new audience or should allow Facebook advertisers to target its users off-site. And the COO of the company, Sheryl Sandberg appears to note that as she says the company is continuing into ad tech heavily. And, it has to find a new path amidst all its efforts concerning giving businesses a foothold in Messenger to scaling up the market for its virtual reality tech, Oculus.
Also Read:
Twitter's Struggle Continues in Q2 Report, Shares Down by More than 10% ; Hoping for a Turn Around in Q3
Internet Grows to 326.4 Million Domain Names in the First Quarter of 2016 : Verisign
Comments
comments