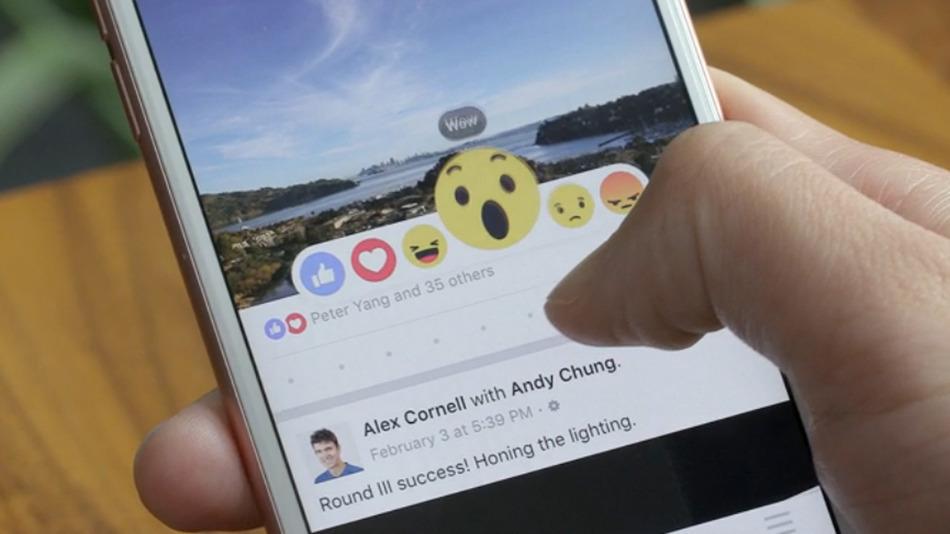 25th Feb 2016, USA: After months of testing and looking at data from various countries, Facebook today has rolled out its new "reactions" to all users of Facebook. Users will now be able to send out reactions such as Love, Haha, Wow, Sad, Angry along with the already existing Like.
Considering how popular the Like reaction is on Facebook, it seems pretty natural and obvious step for the company to roll out their latest set of reactions. Facebook Product Manager Sammi Krug said to Mashable in his reaction to the like button
We totally understand that the Like button is incredibly iconic, it's been doing great things for Facebook for the last seven years.
For a number of years now, Facebook fans have been requesting the dislike button on Facebook. Zuckerberg surely does not seem to like the idea much. In the announcement that he made today on his Facebook page, Zuckerberg said that
Love is the most popular reaction so far, which feels about right to me!
The complete text of this announcement is as below:
Today is our worldwide launch of Reactions — the new Like button with more ways to express yourself.

Not every moment you want to share is happy. Sometimes you want to share something sad or frustrating. Our community has been asking for a dislike button for years, but not because people want to tell friends they don't like their posts. People wanted to express empathy and make it comfortable to share a wider range of emotions.

I've spent a lot of time thinking about the right way to do this with our team. One of my goals was to make it as simple as pressing and holding the Like button.
The result is Reactions, which allow you to express love, laughter, surprise, sadness or anger.

Love is the most popular reaction so far, which feels about right to me!
(Image Credits: Mashable)