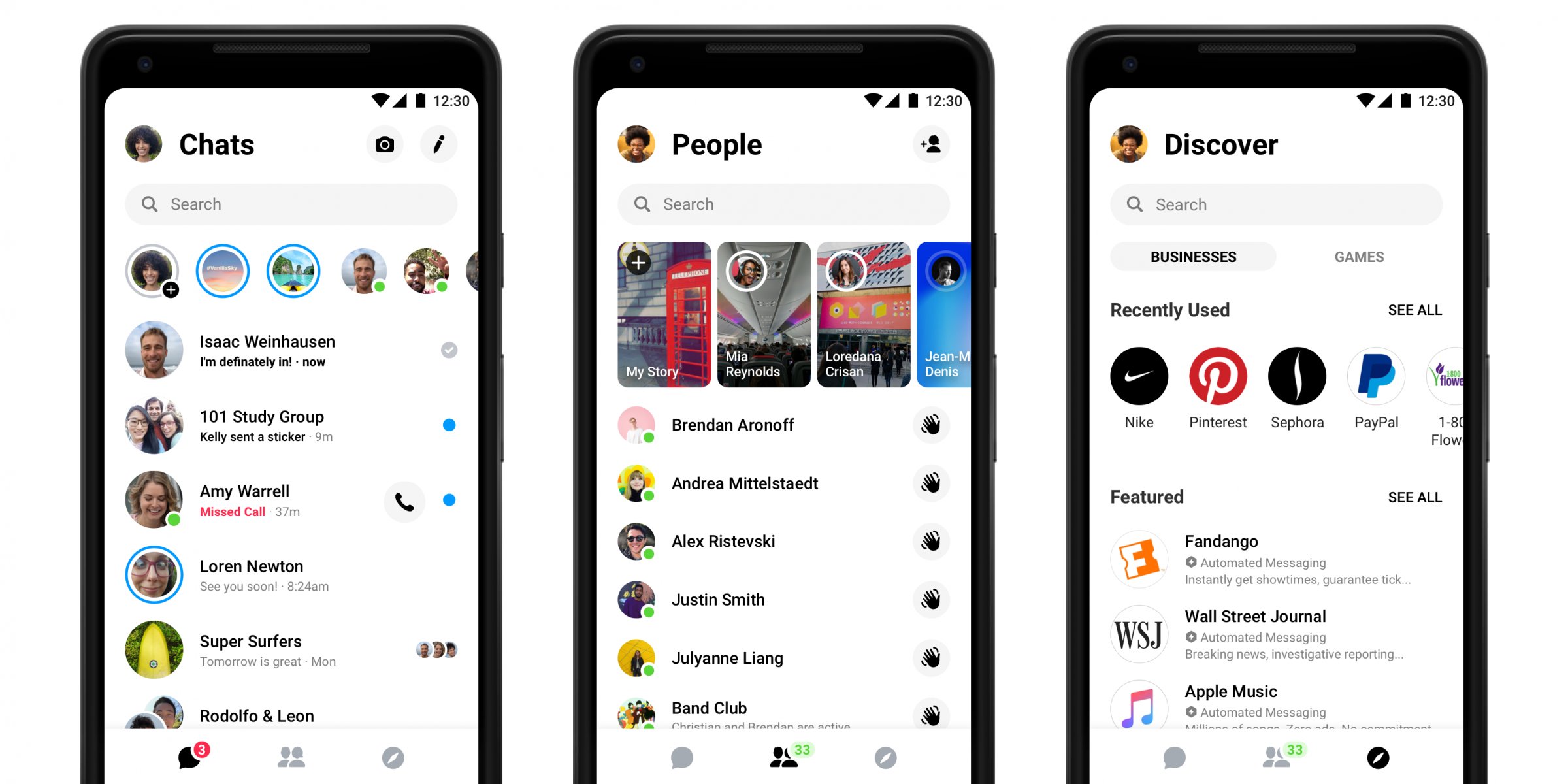 Messenger is getting a new makeover.
The company announced on Tuesday, the Facebook-owned messaging app is being redesigned in an effort to cut down bloat and confusing UI that has troubled the app in recent years.
Messenger has grown to more than 1.3 billion monthly users. But even its own executives have admitted it has been overstuffed with features, from games to stories, and there has been a substantive redesign promised for more than a year.
"We built a lot of capabilities over the years but as you can see it's not as simple as the app was at the beginning of our journey," Messenger boss Stan Chudnovsky said at a press conference in San Francisco.
The redesign, which was first announced at the F8 conference earlier this year, rearranges Messenger's features into three tabs from nine tabs, adds some more customization features. It will roll out in the coming week for users and Facebook plans to add a dark mode in future too.
There are now three key tabs: People, Discover and Chats. Chats will hold users' conversations with their Facebook friends, and also feature Stories; People will give more prominence to Stories and display friends who are currently active, and Discover will be home to users' interactions with businesses and games on the app.
It's unclear how siloing off businesses into their own section- rather than displaying them prominently in users main chat feed will affect the ability to sell adverts paid messengers, and otherwise monetize the service.
Chudnovsky said Messenger "[doesn]t expect any changes to monetization right away," and predicted that having a standalone Discover tab could help make it "more and more obvious to people that this is a place they can talk not only to people but businesses as well."
Comments
comments