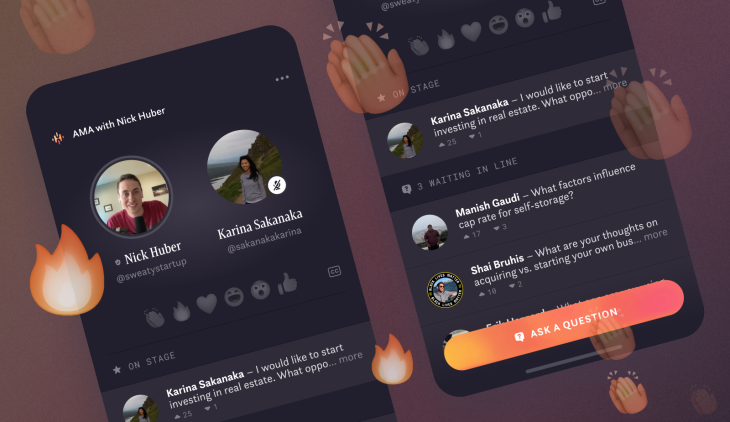 Facebook is one of the largest social media conglomerates in the entire world and it still thrives to remain at the top of its game with constant innovation and competition. The platform is known to bang the bull in the eye whenever the time is right; for instance, Instagram Reels was launched right after TikTok was caught up in controversy and got banned from Indian app stores. Facebook knew that the market was ready for a short video platform and as soon as the market demand was at its peak after the launch, Reels was introduced to fill the void and capitalise on the opportunity.
Having said that, innovation doesn't stop for Facebook as recently it has been reported that the social media conglomerate is testing a new experimental application called 'Hotline' which supposedly rivals Clubhouse and Twitter Spaces. As mentioned in a report by TechCrunch, Hotline does share some features with the popular invite-only application, Clubhouse but on Facebook's app, speakers and creators also have an option to appear and share their thoughts on audio as well as video, unlike Clubhouse.
The report further mentioned that Hotline is headed by 'tbh' founder, Eric Hazzard. Tbh was acquired by Facebook back in 2017 and it was discontinued soon after that.
Clubhouse and Twitter Spaces are both audio-based chat room networks, whereas Hotline resembles the same idea but with an additional video feature. On the top of the mobile screen is the speaker section where the speaker can create video or audio events and on the bottom of the screen is the listener's section where users can attend the event. When running the new experimental application on a computer, the speaker section will find you on the left of the screen and the listener's section on the right side.
Speaking of creators, Engadget reports that Nick Huber, a real estate investor was the first creator on the platform who conducted an online session on Hotline on April 7th.
As of today, anyone can attend the live event hosted on Hotline via a simple login but as speculations suggest, once the platform kicks in with the competition, Facebook could declare it an invite-only application, similar to Clubhouse.
The ultimate power during hosting an event on the platform will be with the host of the session. He/she will be able to remove questions and listeners from the session as per his/her will. Hosts can also record the session, both in audio and video format and later upload it on YouTube, Twitter, Facebook, Instagram or any platform of choice.