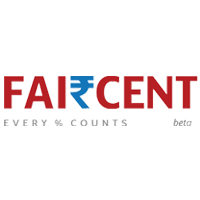 19 December 2017, India:
Gurugram based P2P platform Faircent $3.9 million in Series B funding round. Incofin Investment Management led the round. Existing investors JM Financial, 3one4 Capital, M&S Partners Pte Ltd and Aarin Capital also participated in the round.
The round also saw participation of new investors : Muthoot Fincorp, Elevate Innovation Partners, Das Capital and Starharbor Asia Pte Ltd.
The fresh capital will be used by Faircent for strengthening the platform's technology and for creating greater awareness about P2P lending significance as a new and highly rewarding asset class.
Founder and CEO of Faircent, Rajat Gandhi said, "These are exciting times for P2P lending in India, and Faircent is here to unleash the power of retail lending. As India's largest platform, being backed by marquee investors, and the fact that the RBI has come out with progressive guidelines for the sector, is a great validation of Faircent's business model. Moreover, with P2P lending, the financial market is all set to witness the creation of a totally new asset class."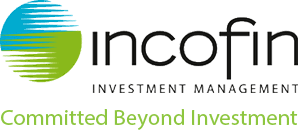 Aditya Bhandari, Co-head Asia, Incofin said, "Faircent provides an efficient and dynamic platform to directly connect lenders with varied profiles of borrowers. Using a comprehensive credit technology, Faircent eliminates substantial costs thereby offering attractive rates of interest for lenders as well as borrowers. We are excited about Faircent's potential to collaborate with the highly underserved small & medium entrepreneurs by offering affordable and transparent financial products."
Mohandas Pai, co-founder Aarin Capital and Advisor to Faircent.com said, "The P2P platform has done a terrific job of balancing the multi-dimensional value proposition of P2P lending to consumers – both an easy and affordable credit option, as well as offering them a high-yield asset class that can easily compete with more traditional investments. The team is now strongly positioned to work alongside the new regulations and lead this revolution in the space. We are happy to continue working with the team to help it leverage its learnings and advanced workflows to grow the market for all the stakeholders involved."
Faircent offers tools such as Auto Invest Feature, a fully-automated feature that matches a lender's investment criteria with the borrower's requirements and automatically sends proposals to the borrower on behalf of the lender, based on pre-selected lending criteria such as loan tenure, amount, and risk profile.
Shinji Kimura, Managing Director of Das Capital and Hiro Mashita of m&s partners jointly said, "Among all the other fintech products in the market currently, P2P lending has emerged as the clear winner, offering consumers both an easy and affordable credit option, as well as a high-yield asset class that can easily compete with any traditional investment instrument. With ample regulatory support from RBI, the future of investments and credit lending in India is going to be driven by P2P lending, and Faircent is poised lead this revolution in the future two, much like it has until now."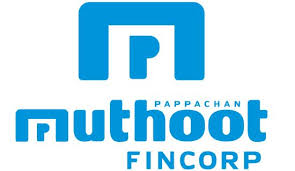 Thomas John Muthoot, Chairman & Managing Director, Muthoot FincorpBSE 2.21 % said, "Our legacy of over 130 years in the financial services has been centered around the customer. The Group has whole-heartedly recognized Technology as a key enabler in turning people's dreams into reality and in Faircent.com we have identified the pioneering & leading player who has introduced P2P lending to India. Muthoot Fincorp, as part of the Muthoot Pappachan Group, are delighted to invest & partner with this value driven, new-age and forward-looking compnay and are confident that Faircent can transform the lending landscape in India."
Faircent was founded by Rajat Gandhi and Vinay Mathews in 2014. It is a P2P lending startup. It provides a platform where people who have spare money can lend it directly to people who want to borrow. In this way, the startup eliminates the intermediaries and margins made by middlemen.
(Image – Faircent, Incofin, Franchise Mart)