Insider sources of Ferrari reveal the company plans to expand its Maranello production facility. The plan is to ensure the facility is equipped for EV production. It is this production line that will be dedicated to EVs at the world-famous Maranello plant.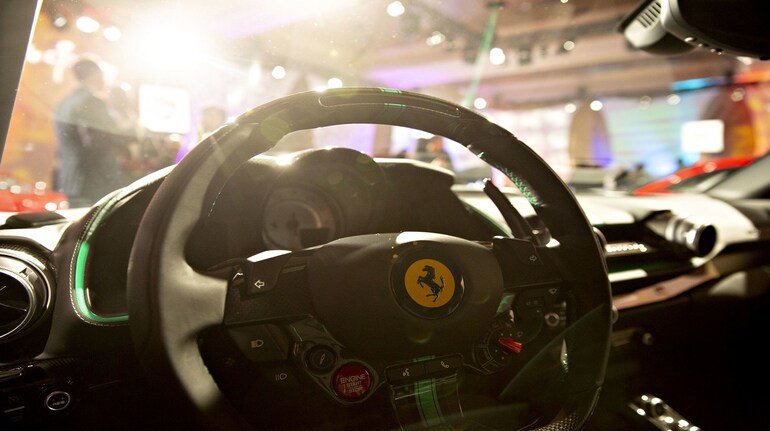 The expansion also includes battery development and a research center according to a report from Bloomberg. However, it remains unclear about the automaker's new EV models, and which ones are to be made in the production facility. The expansion could also mean the current hybrid vehicle production would be expanded. But there is no precise information on the same.
According to the sources, the official announcement is expected on June 16th, on Ferrari's Capital Markets Day. On that day as CEO Benedetto Vigna talks about the company, the electrification branding for the upcoming years is expected to be announced. Vigna would be an appropriate voice for the electrification announcement as he has experience in leading STMicroelectronics. The changes are going to be significant for the renowned brand. Earlier the CEO Louis Camilleri stated that the brand could not embrace EV technology in his lifetime. But things seem to be changing in the company with new leadership.
 Ferrari's electrification
Vigna seems to be continuing his shake-up of the brand with this move. Some of the first actions taken under his direction were to restructure his executive team: choosing to hire previous coworkers from STMicroelectronics, establish partnerships with Qualcomm and Apple to aid in UI/UX work, and, as we have seen recently, shift the brand to be more accepting of an EV future.
Ferrari's Q2 2021 Earnings Call shed the most vivid glimpse of what the Italian automaker's electrification plans could consist of. As the European Union attempts to shift to 100 percent of its vehicle be electrified in alignment with the 2035 combustion engine ban, Chairman John Elkann said the brand welcomed the limitation on future sales of gas powertrains.
"We see the regulation as welcome," Elkann said, "because it's part of an ambitious plan that Europe wants to have, which is important for the world overall. And we believe that what it will do to our organization, and I say this because I've seen it, is just making and creating very exciting opportunities in terms of the products that we could be — that we will be thinking of and bringing to market." Ferrari's shift to electric vehicles has gained traction over the past year in a half, especially as news came out that the brand was open to EV production.