In a merger of epic proportions, fintech pioneer Slice and the North East Small Finance Bank (NESFB) have come together, potentially redefining the fundamental nature of banking in India. This bold decision has received the Reserve Bank of India's (RBI) unanimous support, making it a significant turning point in the nation's financial history. This merger aims to bring together innovation, technology, and financial inclusion in addition to two separate businesses. In this article, we'll explore the intricate details of this historic merger, identify the major players, and look at the potential repercussions.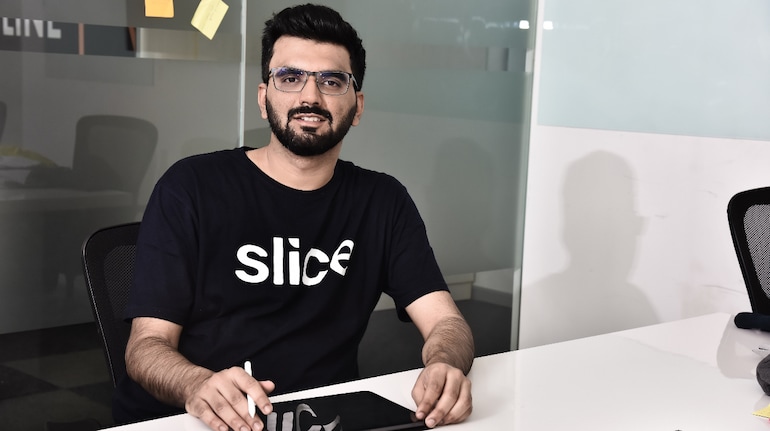 Credits: Money Control
Slice and NESFB: A Brief Prelude
Slice: Pioneering Fintech with a Twist
Hailing from the tech hub of Bengaluru, Slice is a fintech sensation that has been rewriting the rules of finance in India. Its primary focus? College students and fresh-faced employees, offering them a tantalizing menu of credit and payment services. What set Slice apart was its ingenious method of issuing prepaid cards with modest credit limits, which were progressively expanded as customers demonstrated their creditworthiness. But, as they say, rules are meant to be broken, and the RBI threw a spanner in the works last year, prohibiting Slice and others like it from offering credit lines on prepaid cards. Yet, Slice remained undeterred, harboring a vision of reshaping financial inclusion through technology.
NESFB: Bridging the Gap in the North East
On the flip side of this financial revolution lies the North East Small Finance Bank (NESFB), headquartered in Guwahati. NESFB has dedicated itself to empowering the rural and underserved communities in the North East and West Bengal. With a network of 208 branches spanning seven states, it's no exaggeration to say that NESFB has been a financial lifeline for these neglected regions. Its commitment to financial inclusion perfectly aligns with Slice's ambitious goal of using technology to drive grassroots financial integration.
The Merger: A Leap into the Unknown
Regulatory Green Light and Shareholding Shuffle
The Indian financial ecosystem had a shock when the RBI approved of this combination. While the specifics of the shareholding arrangement are still unknown, the sheer size of Slice's valuation of $1.8 billion during its most recent funding round and its March 2023 investment of $3.4 million for a 5% stake in NESFB suggests that Slice shareholders will likely control the majority of this new financial behemoth.
Blazing a Trail: Fintech Morphs into Banking
What makes this merger truly exceptional is that it's not just about acquiring a bank—it's about transforming into one. The RBI has, in the past, expressed concerns about fintechs acquiring licenses through the back door by taking over regulated entities like banks and NBFCs. However, in this case, the regulator seems to have reposed its trust in Slice's capabilities, paving the way for this unprecedented transformation. It signifies a forward-looking approach, suggesting that the regulator believes in Slice's potential to revolutionize the Small Finance Bank landscape and elevate financial inclusion to new heights.
The Impact: Shaping the Future of Banking in India
Financial Inclusion Unleashed
One of the prime objectives of this merger is to infuse technology into grassroots financial inclusion on a national scale. Slice's proficiency in serving the youth and NESFB's unwavering focus on rural areas create a symbiotic relationship that could dramatically advance financial inclusion. The collaborative effort opens the doors to a more diverse range of customers, granting them access to credit and banking services.
A Competitive Edge
Becoming a regulated entity with deposit-accepting capabilities bestows upon Slice a significant competitive edge. By securing funds for lending at more favorable rates than most other fintechs and NBFCs, Slice can amplify its efforts in achieving financial inclusion. Moreover, Slice's robust credit underwriting for individuals new to credit positions it as a potent force in expanding financial access.
Conclusion: The Dawn of a New Banking Era
Slice isn't just buying a bank by joining forces with NESFB; it's also ushering in a new era of banking. This historic union has the power to change the rules, enhancing accessibility, innovation, and inclusivity in banking. While the merger's specifics have not yet been decided, one thing is certain: the combination of Slice and NESFB will change banking in India. As Slice becomes an SFB, it will reach a larger audience with its innovative ideas, digital prowess, and unrelenting dedication to financial inclusion, setting the groundwork for a better, more inclusive financial future for all.