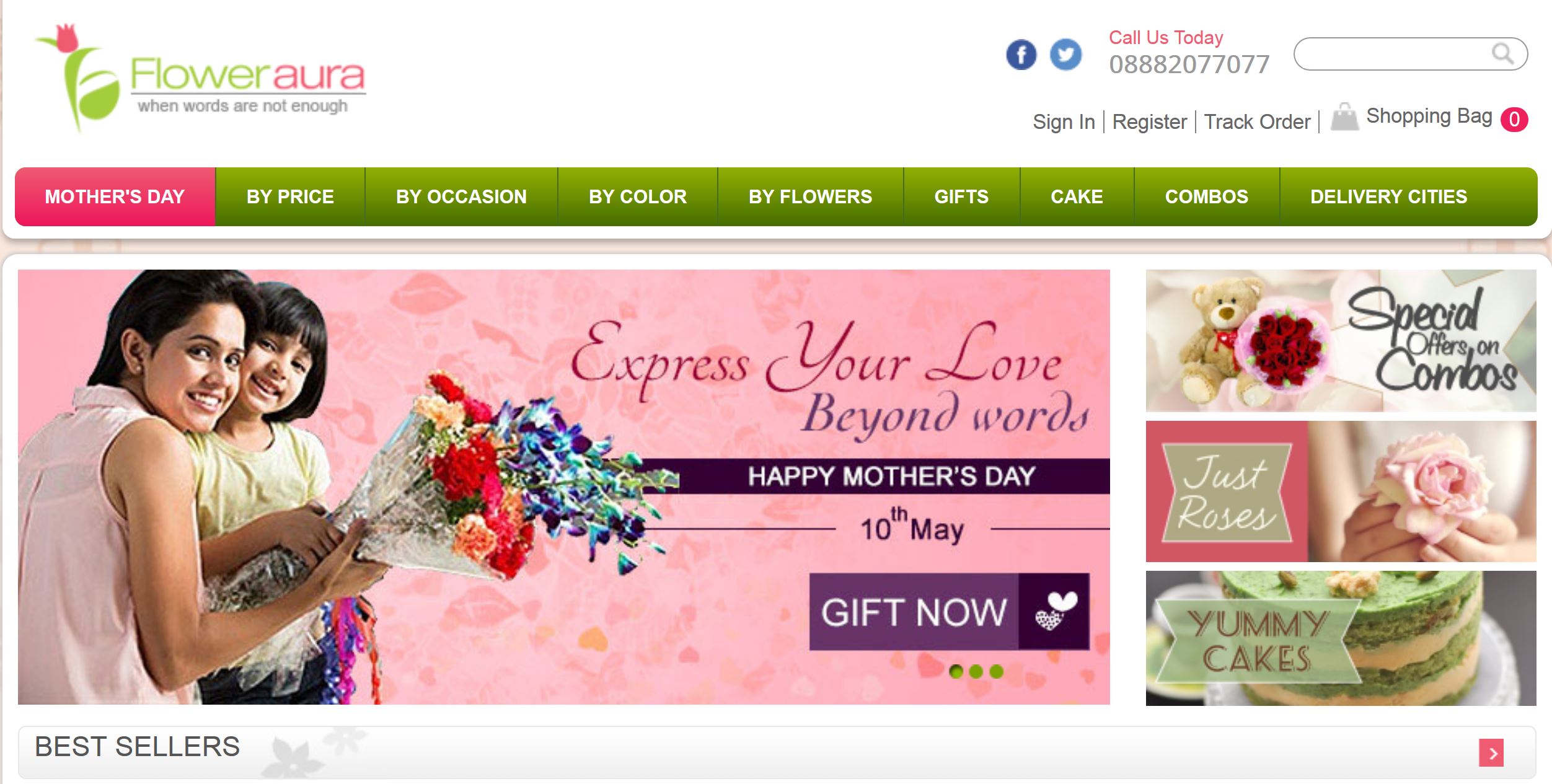 The idea of FlowerAura was born out of  the recklessness of an online florist who failed to deliver flowers to Shrey's girlfriend (now wife) Mahima. "Why can't we do this ourselves. Start a company that assures delivery of gifts to your loved ones" thought Shrey Sehgal , co-founder, FlowerAura. He then along with his friend Himanshu Chawla started FlowerAura in 2010.
"Convincing our families was one of the biggest challenge we faced while starting our own company," says Shrey. While Himanshu's family allowed him to take the plunge, Shrey faced a lot of frowns and expressions of uncertainty from his family.Questions such as "So why did you study from MDI if you wanted to be a Phoolwala in the first place?" were constantly tossed at him.Finally when parents of both the founders agreed on their choice of careers, the duo set out on their entrepreneurial journey with just 1 lakh rupees in their account and a decision of not using any money from loans or credit.
The duo soon set up a basement office in Gurgaon and started setting up their operations. Getting vendors on board and managing vendors across cities was a challenging task in their initial days.Shrey traveled the entire night in buses to different cities to make contacts and attended classes the next morning. While Shrey took care of setting up operations in the offline world, Himanshu was responsible for taking care of the online portal.
With a vision to make FlowerAura a one stop destination for all those who wish to express their love in ways more than words and realizing that there is a huge potential in the gifting segment, team FlowerAura decided to transcend into other segments such as cakes and gifting.
Today FlowerAura provides Flower Bouquets, Flower Combos, Cakes, Chocolates and Teddy Bears in more than 150 cities across the country. The company has also recently started Midnight Delivery and Same Day Delivery options for their customers. To add to it, they also have introduced a concept in Delhi-NCR called 'Floral Notes' where the customer can opt for a musical delivery of flowers and gifts for an occasion. A guitarist would go along with the flowers and sing 2-3 songs for the person. "The idea is to create an experience which gets engraved in the hearts of people" says Shrey.
As for now, FlowerAura has over 1 lac satisfied customers. "Our customer centric approach differentiates us from all our competition. We attach our service right from the point of order to the point of delivery" said Shrey.  Built with technology at the heart of their product, the company tries to offer competitive prices to their customers.
On the micro level, FlowerAura is focusing on technology, both at the front end as well as the backend. The young entrepreneurs believe that technology can add to the customer experience and no one is using this effectively in the industry. They are also empowering their vendors with such technology to ensure an efficient product delivery.The company will set up offline retail stores in the coming few months.
FlowerAura today has successfully hit above $1M in sales . The company has taken about 5 years to reach the stage that it is in today. The company plans on introducing newer segments to their product offerings. The company is also currently trying to expand their team and is in the process of hiring new recruits.
They are also currently looking for external funding to aid their expansion plans.