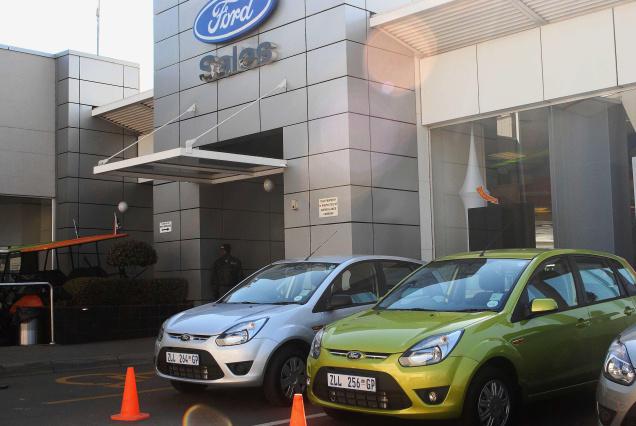 Sanand, March 26 : Faced with a slowdown in the past couple of years, auto major Ford has adjusted its product launch strategy in India with only three new products lined up to hit the market in the next 18 months, two short of the earlier plan.
The company had in 2010 said it would launch eight new products in the country by the middle of the decade. Since making the announcement it has so far launched only three.
"Obviously, you have to look at market trends. You have to look how the economy is doing. So we changed our plan. We adjusted our plan accordingly but at the same time we are going to offer three new products in the next 12-18 months," Ford Motor Co President and CEO Mark Fields told reporters.
Speaking at the inauguration of the company's new plant here, he added: "We are going to continue to study the trends but clearly you have to look at what is going in the market place adjust your plans and make sure you are introducing product very focused product that will be successful in the market."
Car sales in India had fallen for the second consecutive fiscal in 2013-14 with a drop of 4.65 per cent at 17,86,899 units as the auto industry continued to struggle with demand slump due to a sluggish economy. In the current fiscal, however, it has made some recovery.
Underlining the importance of the Indian market, Fields said: "We set out a long-term goal to be among top five in global sales. When you see where the majority of the global growth is going to come from, almost 50 per cent of that is going to com from India and China.
"So, for us to achieve that goal over a period of time it's important for us to be successful in India. The industry in India will grow 6.6-7 million vehicle by the end of the decade so that's a big market."
Elaborating on Ford's India roadmap, he said in order to get a better foothold in the country, the company will enter more segments, like it did with the popular EcoSport.
"We are introducing new Figo Aspire and will be introducing three new products in the next 12-18 months so that's one way to have compelling products in each of the segments," Fields said.
Asked by when Ford's Indian operations will be profitable, he said it's in the investment phase and would improve over a period, without sharing a specific timeline.
"We want to make sure, going forward that every part of the Ford company is contributing profitably to the company. So clearly we are making lot of investments now in the products that are coming…and we expect our operations to improve overtime as we work through this investment phase," he said.
Comments
comments