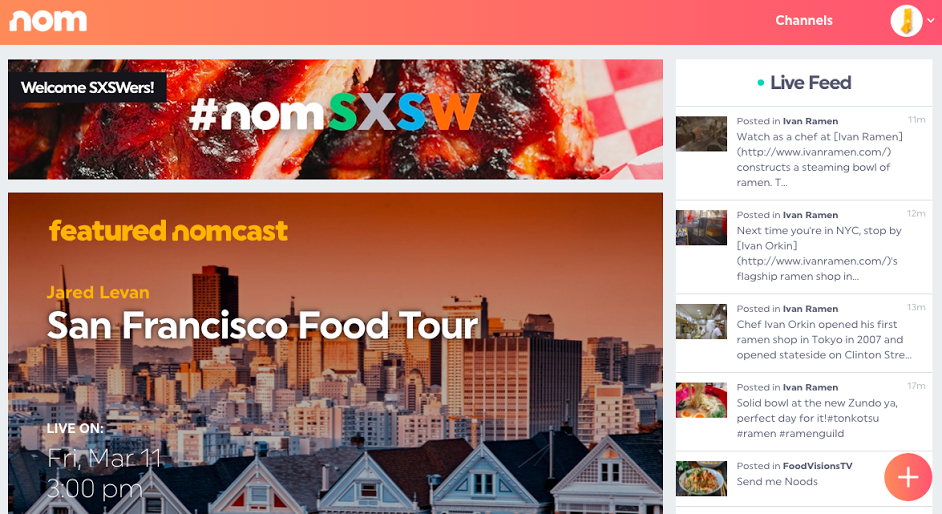 11 March, 2016, New Delhi: Livestream videos have become a need of an hour and the entire world is quite moved by this development. Nom is the latest edition in the list of Livestream videos. With the use of this newly launched platform, users can produce and host their own food shows. Apart from that, it also provides an opportunity to its users to enhance their cooking skills by interacting with renowned chefs through its platform.
The service, which will be promoted at SXSW, allows users to broadcast from their desktop or iOS device respectively. In addition, one can also add a recorded video, links and GIFs to livestreams as well.
This unique service is the brain child of Youtube's co-founder, Steve Chen and head of engineering at Youtube, Vijay Karunamurthy. Currently, Chen is the CTO and Karunamurthy is CEO of Nom.
Speaking about the Nom, Karunamurthy commented, "People care a lot about the foods that inspire them  they get excited about it. But they want to hear the stories behind that food. And on a personal level, both me and Steve are passionate about food, whether it's going to an amazing restaurant or cooking at home."
Nom is also working on a feature which will enable the user to use muliti cameras to broadcast their show. This new feature will be released soon, once it passes the testing stage.
Also Read-
Youtube Enables Its Users To Blur Out Anything In The Video
Comments
comments