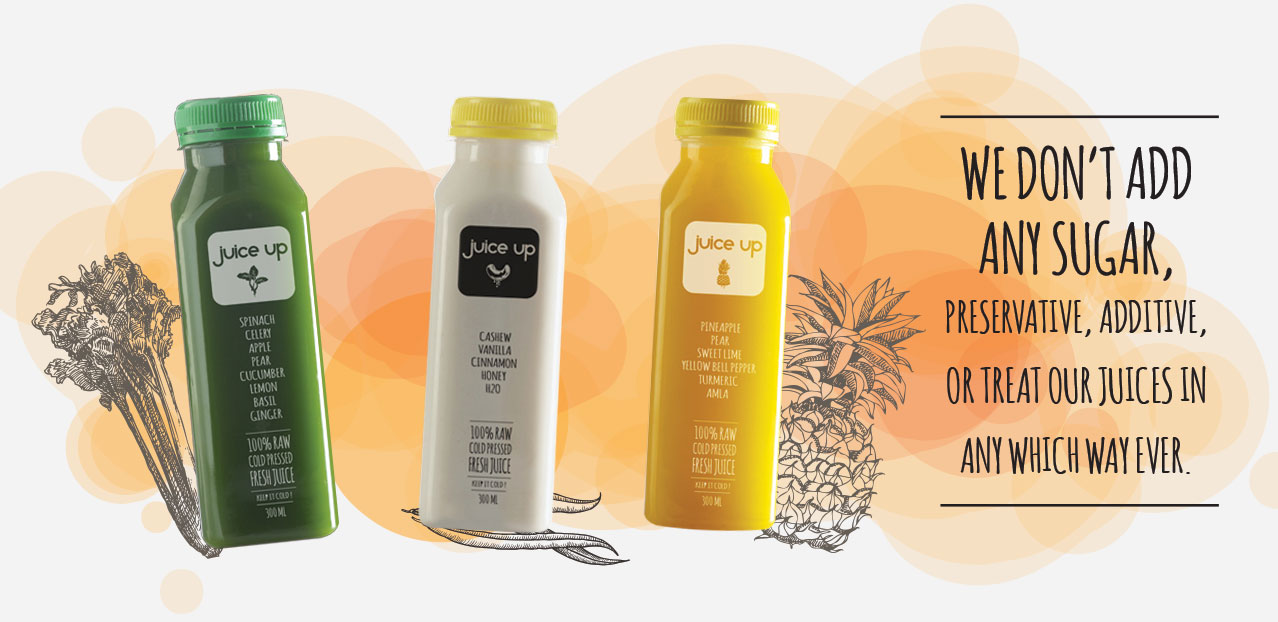 12 December 2016, India :
India's one of the leading startup for cold-pressed juices, Fresh Food Concepts has secured $2 million in a pre-series A round led by angel investors Siddhartha Gupta and Ashvin Chadha.
Available in over 250 locations across Delhi NCR, Juice Up offers a range of 100% raw and fresh cold pressed juices.
Riju Gupta, Founder CEO , Fresh Food Concepts said, "We are on target to hit 75,000 bottles per month so the timing of this investment is very strategic. Delhi NCR has 50 million people, making it bigger than many countries in the world. This gives us a great opportunity to grow 20X in this region alone."
Seasoned investor Siddhartha Gupta will be contributing significantly, not just as an investor, but also by bringing his many years of experience into guiding and growing the startup. He said "Compared to developed nations the clean label segment is largely virgin in India. In the cold-press juice category, each major city has a leading brand or two." Speaking about Juice Up, Siddhartha added, "Fresh Food Concepts has bootstrapped its way into becoming the market leader in their region. This is a classic case of easy to enter, execution heavy segment. Lots of artisanal brands and quality products can be found across metros, but only start-ups that can scale will remain relevant."
The fresh funds will be utilized for upgrading the production facility, enhancing the sales & distribution network, branding & marketing and to explore new products over the next phase.
Also read-