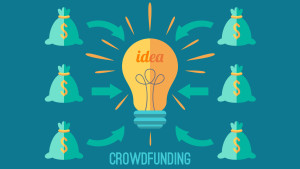 Image Source: edisonawards.com
"Its Amazing What We Can Accomplish, When We're In It Together"
Crowdfunding is a groundbreaking way to raise funds and an validate an idea even before building it first. Crowdfunding platforms are the most direct way to do that – you pitch your idea to the very people who might buy it.  It is an exemplary tool for raising funds for less connected entrepreneurs.
In hit it straight to the pint crowdfunding platforms allow anyone to find their earliest adopters and materialize a great idea.  There is no doubt that crowdfunding is rapidly being looked upon as a serious way of raising funds for startups and new businesses. Let us take a look at the startups that are launched from successful crowdfunding campaigns.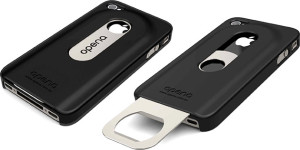 OpenaCase founded by Chris Peter and Rob Ward raised $283k for a $150k target through Kickstarter.  Originally launched on the crowd funding site Kickstarter in June 2011 it received huge interest and quickly jumped to 50% of funding goal in its first week. Word got out and it wasn't long before the Opena was showing up on design and gadget blogs in Australia, America, France, Japan, and Russia! 100% funding was achieved on Monday the 27th of June 2011 and the project finished on the 8th of July reaching 188% of the set funding goal.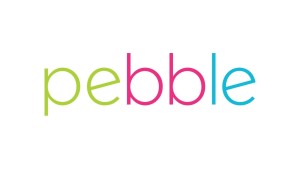 Pebble is a company that develops a technology designed for smart watches to connect with iPhone and Android smartphones using Bluetooth. With the total equity of $15.38 million, Pebble recently raised $7.41 million from crowdfunding via kickstarter.  Pebble has returned to Kickstarter for the third time as it launches the Pebble 2, Pebble Time 2 and Pebble Core wearables. That's an upgrade for both of Pebble's main smartwatches, plus a brand new fitness focused wearable. Pebble smashed through its original $1 million funding goal in an hour or so, so it looks like the company's latest Kickstarter will prove to be another winner.
[box type="shadow" align="aligncenter" class="" width=""]Related Read:
Some Well Known Crowdfunding Sites![/box]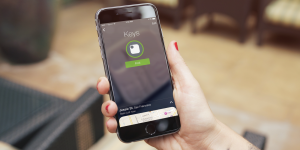 Image Source: thoughbot.com
Headquartered in San Mateo, Tile is a bluetooth tracking device and app for finding valuable items – such as lost keys , wallets, or anything else that matters. Tile ran an incredibly successful pretail crowdfunding campaign back in 2013 – skipping over both Kickstarter and Indiegogo.  While the stated goal was only $20,000, the company quickly raised over $2.6 million with the support of over 49,000 backers.  The project rapidly shifted into e-commerce mode, as the company geared up to register additional orders.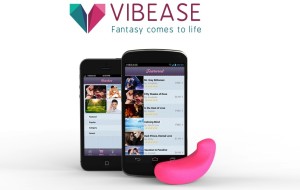 Vibease helps couples stay intimate by offering a wearable vibrator that can be controlled through a smart phone app. Vibease a wearable smart vibrator set a goal to raise $15,000.  Within 24 hours that goal was surpassed and presently stands at over $47,000 raised on Indiegogo.  Over 540 funders participated in the crowdfunding campaign with the early bird reward special of $69.00 for a Vibease quickly selling out.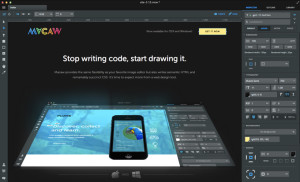 Headquartered in Washington,  Macaw is a web design tool that enables users to write semantic HTML and succinct CSS code.  Macaw, saw massive success on Kickstarter, raising $275,000 from its $75,000 goal. With a high demand for Macaw, the two founders Tom and Adam, launched a Kickstarter crowdfunding campaign to expedite getting the product-to-market.
[box type="shadow" align="aligncenter" class="" width=""]Related Read:
An Overview Of Emerging Crowdfunding Websites In India[/box]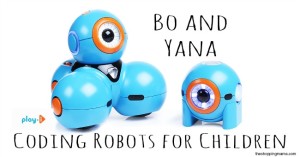 Formerly known as Play-i, Wonder Workshop provides a platform that makes programming fun and accessible for children while they play. Wonder Workshop is teaching children to code by integrating cutting-edge hardware and software experiences. Their first products are beautifully-designed robots, Dash & Dot, that children can program using mobile devices. Play-i raised $1.4 million for a $250k target, from dozens of countries. Unlike Pebble, Play-i had already scored $1m from Google Ventures. But it wanted to test consumer demand with a crowdfunding campaign, which was how it landed itself 11,000 pre-orders. Following its campaign, Play-i continued to raise another $8 million of Series A financing.