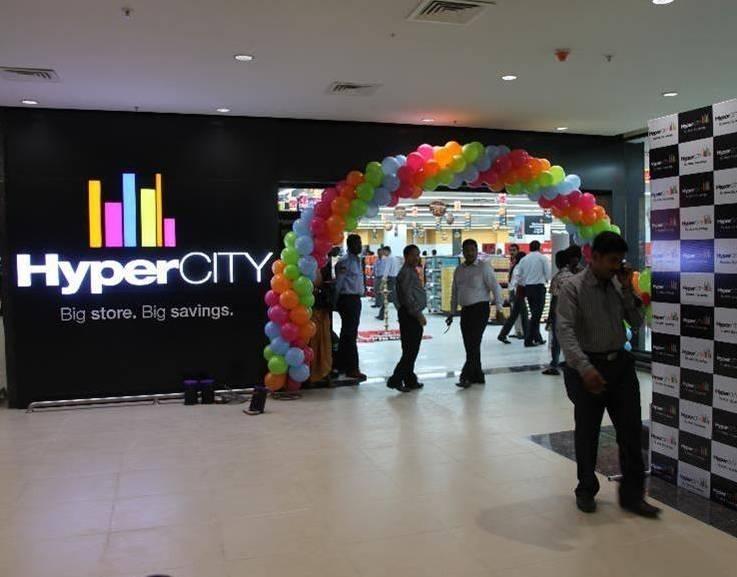 06 October 2017, India:
Kishore Biyani-led Future Retail Ltd is has acquired Shoppers Stop Ltd's Hypercity for Rs. 655 crore as per the report by ET. The takeover value of Rs 911 crore includes Rs 655 crore of stock and cash, remaining being debt.
The buyout through cash worth Rs. 155 crore and shares worth Rs. 500 crore would give Biyani sway over 19 large outlets of HyperCity that are slightly premium than Future Group's Big Bazaar chain and the acquisition will consolidate the company's presence in Western India.
"The acquisition would result in further consolidation in the business of Future Retail and increase its foothold in the hypermarket business," Future Retail said in its communication to exchanges. The company runs 200-odd Big Bazaars, which fall in the hypermarket segment. It has also come out with a premium version of Big Bazaars called Big Bazaar Gen Next.
"The board of directors has also approved to issue and allot in aggregate and up to 93,10,987 equity shares of Rs 2 each fully paid up, collectively to the sellers at a premium of Rs 535 per equity share on preferential basis," Future Retail said in a press statement.
Future Group is an Indian private conglomerate, headquartered in Mumbai. The company is known for having a significant prominence in Indian retail and fashion sectors, with popular supermarket chains like Big Bazaar and Food Bazaar, lifestyle stores like Brand Factory, Central etc. and also for having a notable presence in integrated foods and FMCG manufacturing sectors.
HyperCity racked up losses worth Rs 84.73 crore in FY17 on sales of Rs 1,191 crore. Founded in 2006, HyperCity is a supermarket chain which currently operates 20 stores throughout India. The main area of focus is food, home and fashion. (Image credits- hospibuz.com)
Also Read: Ekart Raises Rs. 641 Crore Funding from Flipkart Group's Klick2Shop