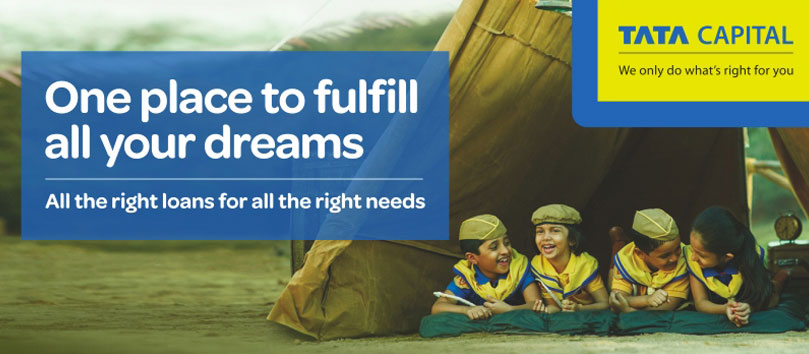 06 October 2017, India:
Tata Capital has entered into an agreement to partner with Capital Float and provide Working Capital Loans to financially under-served Small & Medium Enterprises (SMEs) in India as per the report by ET.
According to a statement, Tata Capital will be co-lending on Capital Float's digital lending platform and through this relationship, both the companies have collaborated to offer a unique 'Pay Later' product to SMEs.  Developed in-house by Capital Float, this product provides the borrower with a credit limit of up to Rs. 50 lakhs for a period of 1 year, pre-defined on the basis of the information shared by the borrower. The uniqueness stems from the fact that the borrower can make multiple drawdowns within the approved limit, which is reinstated from time to time upon repayment by the borrower.
Related Read: Ekart Raises Rs. 641 Crore Funding from Flipkart Group's Klick2Shop
Sarosh Amaria, COO, Commercial Finance at Tata Capital, said, "SMEs are integral to the fabric of our economy contributing around 38 percent of our country's national GDP. Tata Capital is deeply invested in providing access to credit to small merchants and entrepreneurs through our supply chain finance business, in which we are one of the market leaders."
Sashank Rishyasringa, Co-Founder, Capital Float, said, "Tata Capital is a great fit for us, both in terms of vision and focus on delivering great digital experiences to borrowers. Tata Capital's extensive expertise in Supply Chain Finance along with our proficiency in developing products customized for SME segments makes this partnership particularly potent from a scalability perspective. We believe new age Fintech companies and established financial institutions need not compete, but can collaborate to widen the financing options available for SMEs. By co-lending with Tata Capital, we can leverage their balance sheet, while they can diversify their portfolio by lending to newer sets of SMEs. (Image- Tata)
Also Read: Fintech Startup HomeCapital Raises Funding from Venture Catalysts
Comments
comments