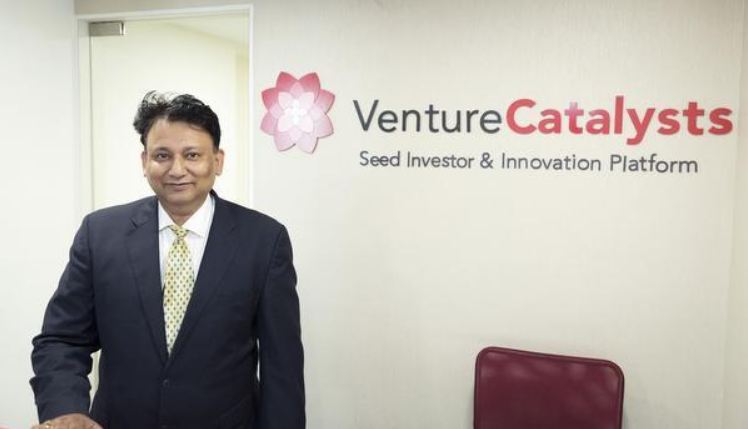 24 October 2017, India:
Rahul Manek-led FYRE has raises $500,000 in the latest round of funding led by Venture Catalysts. The investment in FYRE is led by Venture Catalysts angels – Apurva Parekh (Director, Pidilite Industries), Anupam Mittal (Founder, Shaadi.com), Vikash Agarwal, Manish Agarwal (Founders,Nandan Group) Romil Ratra (Cofounder, Bellona Hospitality), Kunal Kishore (Founder, Value 360 Communications) Akshay Bardia (Director, AT Plus), Karim Jaffer (MD, Gossip Shoes) Vijay Lakhani, Anil Jain, Amit Agrawal, Anup Agrawal, Dipan Dalal and others.
Commenting on the brand origin and context, Rahul Manek, Founder, FYRE said, "FYRE is conceived in a modern world where people's energy levels are not keeping up with their ambitions, aspirations and daily workloads. We are solving a real problem of meeting the comprehensive energy needs of a nation's workforce. It is a huge market worldwide and has several successful proven models such as the 5 hour Energy in USA with a market of approx. USD 1.2 billion annually, M-150 in Thailand with a market size of approx. USD 350 million, and Lipovitan in Japan with a market size of approx. USD 1.2 billion."
Related Read: Uber Closing the Deal with SoftBank in Coming Weeks!
 He further added, "India is gearing up for massive growth in this category, a functional energy shot is the need of the hour in India right now. We are quite confident to make a huge impact with FYRE in India."
Commenting on the funding, Vikas Agarwal said, "With increasing working hours, an energy shot is the need of the hour. FYRE has all the requisites to emerge as an extremely profitable business venture & be category leader in energy shot category."
FYRE is one of India's first herbal energy shots that gives you instant energy that lasts for many hours backed by the goodness of Ayurveda.
Venture Catalysts is currently operational in 7 cities across India. This includes top metro cities like Delhi, Mumbai, Bengaluru, and Kolkata, as well as tier-2 like cities Lucknow, Raipur, and Surat. VCats is aggressively expanding its physical footprint in high-potential geographies to tap into the country's latent entrepreneurial talent. (Image- Businessline)
Also Read: Venture Capital Firm Kalaari Capital Sees Multiple Exits