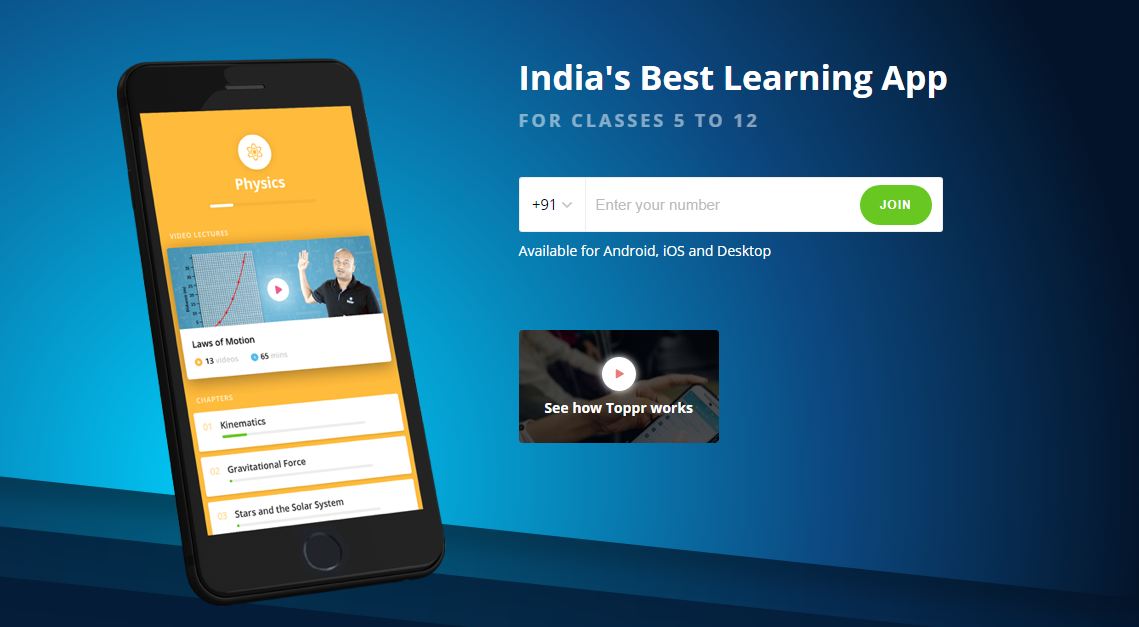 24 October 2017, India:
One of India's most advanced and comprehensive mobile apps for personalized learning for school students, Toppr has raised Rs. 45 Crores in its second round of Series B funding, led by its existing investors SAIF Partners, Helion Ventures and FIL Capital Management.
Commenting on the funding round, Zishaan Hayath, CEO & Founder, Toppr stated, "This is a second round of series B funding by our existing investors. It is the reflection of our healthy unit economics and a reinforcement of the belief that the investors have in us. This capital will be used to expand the geographical foot print and accelerate user acquisition. We expect this capital to take us to full profitability."
Toppr had raised a cumulative $12 million in May 2014 and May 2015 in its Seed and Series B funding rounds, and has used those funds to fuel the adaptive platform with over 2 million registered users, and over 1 million app downloads.
The platform's community of 8000+ educators from across the country has contributed 1 million learning pieces, including questions, solutions, concepts, and videos for the students signed up on the app. Users spend nearly 2 hours a day on the platform and 90% students renew their subscriptions when going to a new class. Toppr has shown excellent user retention and financial sustainability.
Also Read: Venture Capital Firm Kalaari Capital Sees Multiple Exits