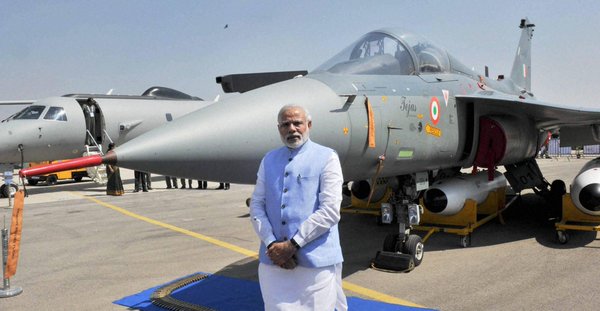 India is the world's largest defence importer and has steadily held this position for the previous 5 years. It is the 6th biggest defence spender internationally and the 2nd largest spender in Asia, according to a report released by the Stockholm International Peace Research Institute (SIPRI), whose findings are based on data given by countries to the UN. India spent $51.3 billion in 2015, an increase of 0.4% from the previous year.
In order to bring about a change in the status, India has started encouraging greater participation from the private sector, including the Defence sector SMEs. Experts say a robust defence SME sector can help India emerge as a global power. It is with this objective that the Defence Procurement Policy (DPP) 2016 seeks to make SMEs the cornerstone of India's defence preparedness. Modi government's defence document sets the tone for procurement with a clear emphasis on "Make in India" and self-reliance and provides more say to the indigenous SME sector. Although a vibrant SME sector is crucial to India's defence plans, its voice often went unheard before. In departure from the precedent, the Ministry of Defence has finally paid heed to the SMEs, startups and other middling players.
Along with the introduction of a new category of procurement, increased localization has been provided for in the existing categories. This has been done to boost locally designed, developed and manufactured products. Although these features had been present in earlier defence documents in more subtle ways, they now have pride of place. The emphasis on localization is obvious keeping in view India's heavy reliance on imports for defence preparedness—a decisive factor in case of war. India is the world's largest importer of arms; it spent $51.3 billion in 2015 with 80–90% of aircraft manufacturing materials being sourced from foreign sources. In such a context, small and medium enterprises can play a big role in making the country self-dependent. According to a survey conducted by Deskera, an IT firm working in the SME sector, 65% SMEs want a greater role in the defence sector.
New "Buy Indian" Procurement Category
"Buy (Indian (Indigenously Designed, Developed and Manufactured)" is a brand new category that has been introduced and has been prioritized over all other existing categories, imparting greater momentum to the "Make in India" program as well as promoting in-house design capabilities. If implemented properly, the role of domestic defence enterprises, particularly in the private sector, is set to increase manifold.
Higher as well as flexible local input requirements
The Government has enhanced indigenous content requirement under the existing "Buy (Indian)" category from the earlier 30 to 40%. It has also provided flexibility to authorities in determining the local content requirement on a case-to-case basis. The requirement has also been extended to the "Buy and Make (Indian)" category.
Also Read: How Technology Can Help In The Fight Against Corruption !
"The new procurement measures that have been introduced would go a long way in meeting a key demand of the local defence industry and enterprises. The small and medium enterprises sector has long been complaining that the IC requirement is rigid and that it has to be brought in sync with the reality on the ground. Especially with regard to critical aerospace items, India's local industry capability stands at a bare minimum. Even achieving 20% localization is a difficult task if we look at the current state of India's industrial development. The local industry has always been vocal about such concerns," said a defence expert on condition of anonymity.
Local industry finds prioritization
The Ministry of Defence (MoD) has divided the "Make" projects into two: (a) Make-I (government funded) and (b) Make-II (industry funded). While the Government would bear the cost for funding prototype development for the first category, the industry would shoulder the burden in the latter category. The government has also increased funding for prototype development from 80 to 90%, with 20% of the cost to be paid in advance.
"SMEs will also have the first right to develop prototype for projects worth up to Rs. 10 crore. In other words, designated projects would be offered to big industry players only when the former are not interested in taking them up. This will give local industries a decisive say," added the defence expert.
Industry experts also say that such measures would lead to enhanced collaboration between Indian and foreign players, leading to greater technology transfers and making the local industry competitive vis a vis global standards. Apart from increasing self-reliance and employment, such collaborations have also been found to lead to innovative technological spin-offs in the domestic industry as in the case of Japan and Korea.
"One positive aspect about the new policy is that it also tries to involve the defence establishment in the development process. This will instill a sense of ownership among the armed forces whose involvement is critical to any successful development of defence equipment," said the expert.
What can India learn from other Asian powerhouses: Japan and South Korea?
Japan was a nation in disarray after World War II. But the assimilation of military technology and creation of domestic arms production capability led to the development of civil commercial technologies that served the country's long-term goal to become a technology superpower. Japan went for rapid, robust and diversified industrialization. Now, Japan is largely self-sufficient, with more than 90% of its requirements for military products being met by suppliers from within the country, including small and medium enterprises. Similarly, South Korea's defense exports went up from $144 million in 2002 to $3.6 billion in 2014, with an average annual gain of 31% over the past few years. Despite having a robust defence sector comprising small and medium enterprises, the country is taking steps to bolster its defence sector. For example, in 2015, South Korea's military procurement agency, the Defense Acquisition Program Administration (DAPA), established a special committee to technically assist a selected group of small and medium enterprises seeking to expand in defence. The committee comprising subject-matter experts not only provides consultancy but also assistance related to marketing, bidding, and administrative procedures to the SMEs.
Also Read: How Technology Can Help In The Fight Against Hunger ?
"Japan and Korea have done wonders in their defence sector, primarily because they have a vibrant small and medium defence technology enterprise sector. We must learn from their model and try to incorporate it in our system," said Shashank Dixit, CEO, Deskera.
Right now, it's too early to predict how successful the defence technology policy would prove to be in ensuring a greater participation from the SME sector. We can only wait and watch. It will become apparent only later.
(Disclaimer: This is a guest post submitted on Techstory by the mentioned authors.All the contents and images in the article have been provided to Techstory by the authors of the article. Techstory is not responsible or liable for any content in this article.)
Image Source: twitter.com
About The Author: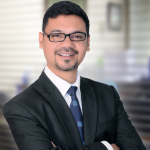 With more than 10 years of experience in the field of journalism, Muqbil Ahmar is a Senior Editor at Deskera, the leading business software company in the Asia-Pacific region. Armed with an M.Phil in Science Policy Studies, he looks at technology from the prism of society.
He believes technology has to add meaning to the lives of people for whom it was created in the first place. He wants to bring about better understanding between the two worlds so that they do not act against each other but in mutually beneficial ways so that the world becomes a better place to live in and to leave for future generations.