Owning and running a business in India is still a tough nut to crack. India still fares poorly in the ease-of-doing-business world rankings, published by the World Bank. India's position is 130 out of 189 countries, says World Bank Report 2016. Singapore tops the list and is considered the favorite destination for business investments. China is placed at no. 90, whereas India's other neighbors, such as Nepal and Sri Lanka, have fared better on the list, being placed at 99 and 107 positions, respectively. Pakistan too has fared better than India, being placed at no. 128. India's position has marginally improved from the last year, but it still needs investments for its primary sectors such as infrastructure and agriculture and for that to happen a favorable business climate needs to be created.
The report takes into account factors such as the procedure, time, cost and minimum capital required to start a business, get construction permits and electricity connection, register property, and get credit. The index also factors in protection of investors, the amount and number of taxes, and trading across borders. Enforcing contracts and resolving insolvency are also aspects that the report looks at.
Similar Read: How Technology Can Help In The Fight Against Hunger ?
One of the major impediments in the improvement of India's ease-of-doing business is red tape, nepotism and corruption. And small and medium enterprises are particularly vulnerable to bureaucratic arm-twisting and end up suffering big time. Apart from bureaucracy, there is corruption inside organizations as well. According to a survey conducted by the Association of Certified Fraud Examiners (ACFE), a typical organization loses 5% of its annual revenues to fraud and abuse. In today's age of technology, fraud has become more complicated and increasingly difficult to detect, especially when it is collusive in nature and committed by mid- and upper-management who are capable of concealing it. The survey further says that such frauds cause loss running in billions of dollars for American businesses. Apart from the revenue loss such activities can lead to audit problems, sullying the reputation of an organization.
Technology Can Increase Transparency
Inside organizations, automation is key to reducing corruption. Using technologies such as enterprise resource management (ERP) an organization can address internal pilferage and leakage. Through the software, continuous monitoring can be done by collection of real-time data of an organization's inventory, payroll, invoices, business resources—cash, raw materials, production capacity—and the status of business commitments, in one word all the operations of a company. All entries are made on a real-time basis. Since the ERP is the digital gateway to all the transactions of a company, it is best situated as a medium for continuous monitoring. ERP removes any chance of oversight or miscommunication. The accounts get updated the second data is entered, reducing leakages and chances of fraud.
"ERP can help organizations in ensuring compliance with legal requirements, accounting policies, authorization and approval mechanisms, thus preventing fraudsters from their acts," said Shashank Dixit, CEO, Deskera, an ERP provider in South-East Asia. According to a Deskera survey, 62% of the respondents felt that Cloud-based ERP along with data Analytics could help in weeding out corrupt practices.
Related Read: 5 Reasons Why Your Startup Needs An ERP Software !
The icing on the cake is that Cloud-based ERP also provides security of data. Experts say that there is a lot of room for improvement in the regulatory environment and that the government must ensure transparency in business regulations. Use of greater automation and technological interventions will increase transparency, eventually leading reduced corruption. In this age of digitization, the Digital India campaign can be helpful towards ensuring a graft-free environment.
But all said and done, prevention is most undoubtedly the best mode of fighting fraud. The tighter the anti-corruption controls and measures, the more difficult it is for dishonest personnel to take advantage. Organizations, including small and medium enterprises, are increasingly coming to realize that controls and procedures must be strengthened to prevent corruption from within their ranks and technology can play a big part in those efforts.
(Disclaimer: This is a guest post submitted on Techstory by the mentioned authors.All the contents and images in the article have been provided to Techstory by the authors of the article. Techstory is not responsible or liable for any content in this article.)
Image Credits: beingindian.com
About The Author: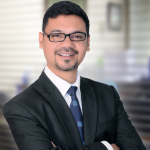 With more than 10 years of experience in the field of journalism, Muqbil Ahmar is a Senior Editor at Deskera, the leading business software company in the Asia-Pacific region. Armed with an M.Phil in Science Policy Studies, he looks at technology from the prism of society.
He believes technology has to add meaning to the lives of people for whom it was created in the first place. He wants to bring about better understanding between the two worlds so that they do not act against each other but in mutually beneficial ways so that the world becomes a better place to live in and to leave for future generations.