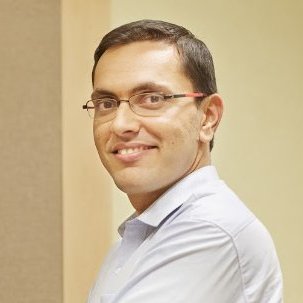 21 June 2017, India:
Managing Director of Sequoia Capital India Gautam Mago has resigned after spending ten years at the firm.
"Mago will handover his board assignments over the next few months to team members," one person familiar with the development told ET. Mago's future plans are not clear, but as per the report, he may start a new fund.
1/ This month, complete 10 unforgettable years with @Sequoia_India Change is at the heart of our business, time to embrace it…

— Gautam Mago (@gautammago) June 20, 2017
2/ Will transition away from current role.
Been a privilege to work with founders and the Sequoia team, thankful for all the learnings

— Gautam Mago (@gautammago) June 20, 2017
3/ Look forward to catching up with many folks over the next few months.

— Gautam Mago (@gautammago) June 20, 2017
Mago was one of the seven partners at Silicon Valley-headquartered venture capital firm's India unit, having worked there for a decade. He was involved with at least 16 portfolio companies which included budget hotel player OYO Rooms, online financial products platform BankBazaar, healthcare application Practo, mobile wallet player MobiKwik and artificial intelligence startup Mad Street Den.
Also read- Snap Inc. Seals $100 million Deal with Time Warner for 10 Original Shows
Mago has previously worked with the global management consulting firm, McKinsey & Company before joining Sequoia Capital in 2007.
The Sequoia team helps a small number of daring founders build legendary companies. It spurs them to push the boundaries of what's possible. In partnering with Sequoia, companies benefit from unmatched network and a massive experience of over 45 years working with Steve Jobs, Larry Ellison, John Morgridge, Jerry Yang, Elon Musk, Larry Page, Jan Koum, Brian Chesky, Drew Houston, Adi Tatarko and Jack Dorsey, among many others. In aggregate, Sequoia-backed companies account for more than 20% of NASDAQ's total value. (Image- LinkedIn profile)
Also read- Twitter Deals with Double Blows as VP of Finance and VP of live video engineering Quit