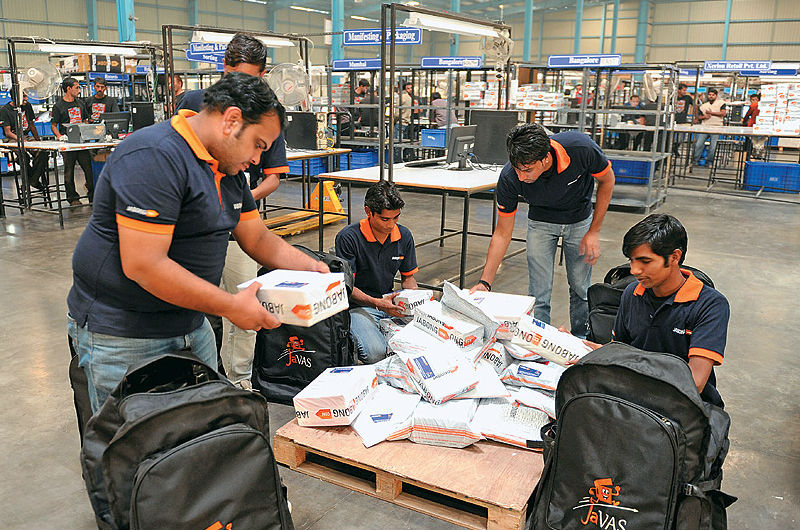 07 October 2017, India:
Quickdel Logistics, the parent of GoJavas has sent a Rs 300-crore legal notice to Snapdeal founders Kunal Bahl and Rohit Bansal and Snapdeal for criminal breach of trust and siphoning off money from GoJavas to Vulcan Express, the in-house logistics firm of Snapdeal as per the report by ET.
"I have sent them a legal notice worth Rs. 300 crore for criminal breach of trust against GoJavas which resulted in erosion of value of Quickdel," Rai said.
Anand Rai, who had acquired Snapdeal's stake in GoJavas and merged it with his Pigeon Express, told TOI Snapdeal stopped doing business with GoJavas for the benefit of Vulcan and "stole" confidential business information such as data on employees and service vendors.
What's interesting is that this comes after Jasper Infotech registered an FIR against with the Economic Offences Wing of Delhi Police against former senior executives of Quickdel Logistics, the parent company of e-commerce logistics entity GoJavas in June. This was during the time Flipkart was conducting due diligence on Snapdeal when merger talks were on.
GoJavas was initially the in-house logistics service provider for online fashion retailer Jabong. In 2013, it was spun off from Jabong as an independent third-party logistics firm. (Source ET, Image- KnowStartup)
Also Read: Snapdeal Files FIR Against Former Senior Executives of Quickdel Logistics
Comments
comments