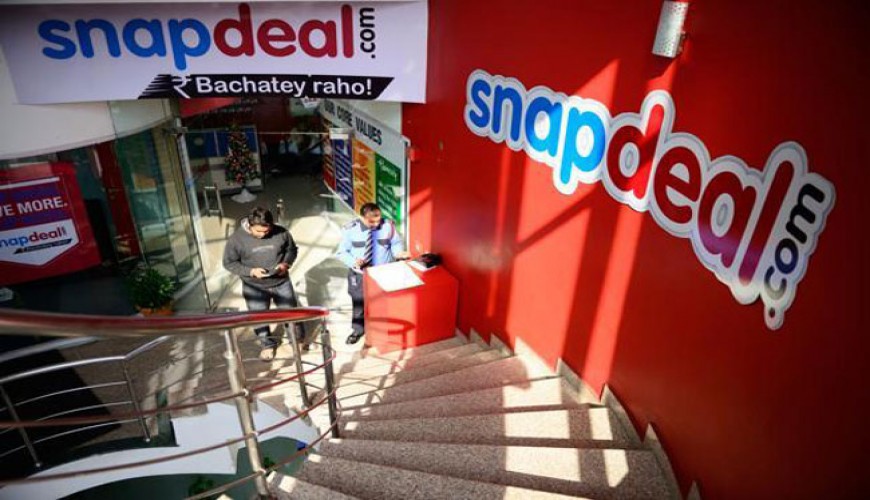 24 June 2017, India:
One of India's online marketplace Snapdeal has filed an FIR with the Economic Offences Wing of Delhi Police against former senior executives of Quickdel Logistics, the parent company of e-commerce logistics entity GoJavas as per the report by ET.
The FIR which was reviewed by ET, names four top former executives Abhijeet Singh who was executive director, along with promoters Praveen Sinha, Randhir Singh and Ashish Chaudhary as the main accused, registering a criminal complaint against them for cheating, forgery, conspiracy, criminal breach of trust and criminal misappropriation of funds.
According to online marketplace Snapdeal, the company does not hold any shares in GoJavas and had filed a complaint in 2016 with the Delhi Police, which was duly investigated and the FIR registered on Friday. The FIR has been filed by Krishna Mohan Chaudhary, director of legal at Snapdeal.
Related read- Flipkart Snapdeal Merger: The Complications And Outcomes Of The Deal
Earlier Snapdeal owned 49.9% of shares in GoJavas till those were sold to Pigeon Express. "Jasper Infotech has no shareholding in Quickdel," said an emailed statement issued by a spokesperson. ( Source- ET / Image- The Hindu)
Snapdeal is amidst the highly anticipated merger with Flipkart. The deal is expected to close in July but with recent development, it might be delayed. PremjiInvest has raised concerned over the deal. The prime point has been the differential payments, which are seen as an attempt to woo Snapdeal investors and the founders who have to agree to a vastly lowered valuation. Under the proposed terms, early investors, like Kalaari Capital and Nexus Venture Partners, would receive $60 million in addition to their new equity in Flipkart, while founders, Kunal Bahl and Rohit Bansal, would get a combined $30 million as per the report by Bloomberg. (Source- ET/ Image- The Hindu)
Also read- After WannaCry, 'Xavier Android Malware' is Stealing, Leaking Your Info