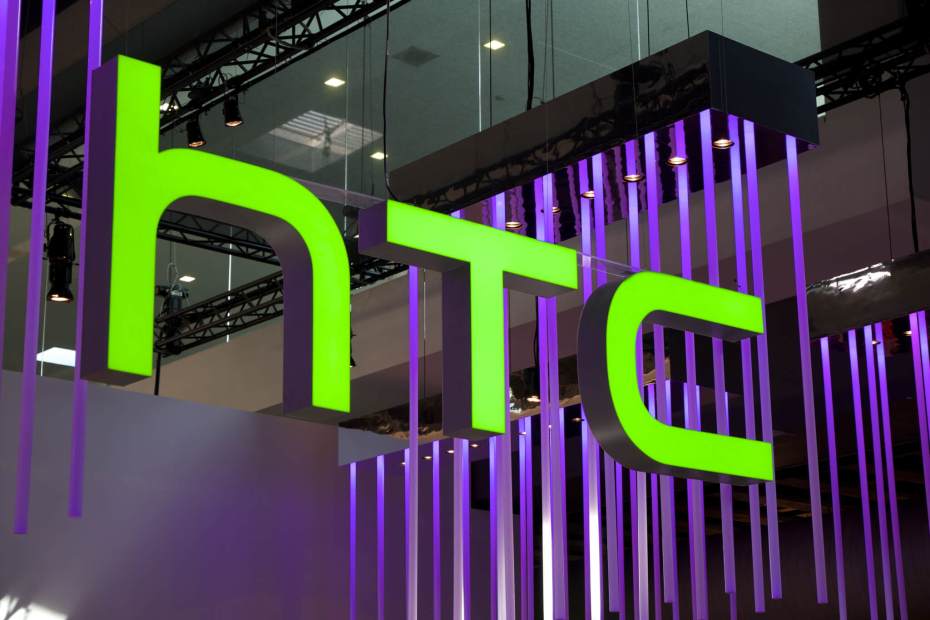 Alphabet Inc.'s Google is all set to acquire the talent from HTC that worked on Google Pixel phones for $1.1 billion in cash. And that has made into the top 10 list of acquisitions by Google.
Motorola leads the list with $12.5 Billion, Google acquired it back in 2011 and sold it to Lenovo for $2.91 Billion in 2014. It bought Nest for $3.2 Billion, Doubleclick for $3.1 Billion followed by YouTube for $1.65 Billion.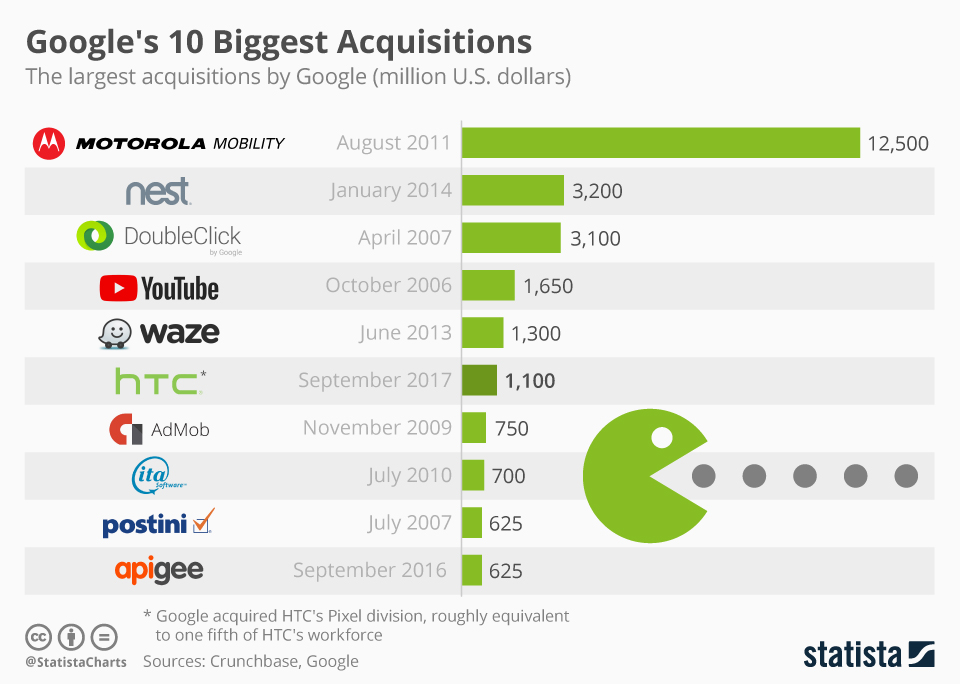 Google is taking 2,000 HTC employees with experience working on its signature Pixel devices, intended to showcase the best features of the Android software that now power the vast majority of the world's smartphones. The deal also comes with a non-exclusive licensing agreement for HTC intellectual property.
"For Google, this agreement further reinforces its commitment to smartphones and overall investment in its emerging hardware business," the search giant said in a statement.
Also Read: Google's Waymo Seeking $2.6 Billion from Uber over Data Theft Lawsuit
Rick Osterloh, Senior Vice President, Hardware of Google said, "We're excited about the 2017 lineup, but even more inspired by what's in store over the next five, 10, even 20 years. Creating beautiful products that people rely on every single day is a journey, and we are investing for the long run. That's why we've signed an agreement with HTC, a leader in consumer electronics, that will fuel even more product innovation in the years ahead."
Meanwhile, HTC will continue onward with its own smartphone business even after sending a good portion of its talent and operations over to Google. HTC CEO Cher Wang said that this agreement will "ensure continued innovation within our HTC smartphone and Vive virtual reality business." In fact, HTC's press release reveals that the company is already 'actively preparing' for its next flagship smartphone.
Google's mission is to organize the world's information and make it universally accessible and useful. Through products and platforms like Search, Maps, Gmail, Android, Google Play, Chrome and YouTube, Google plays a meaningful role in the daily lives of billions of people and has become one of the most widely-known companies in the world. (Cover Image- Digital Trends)
Related Read: Google Launches Digital Payments App- Tez in India