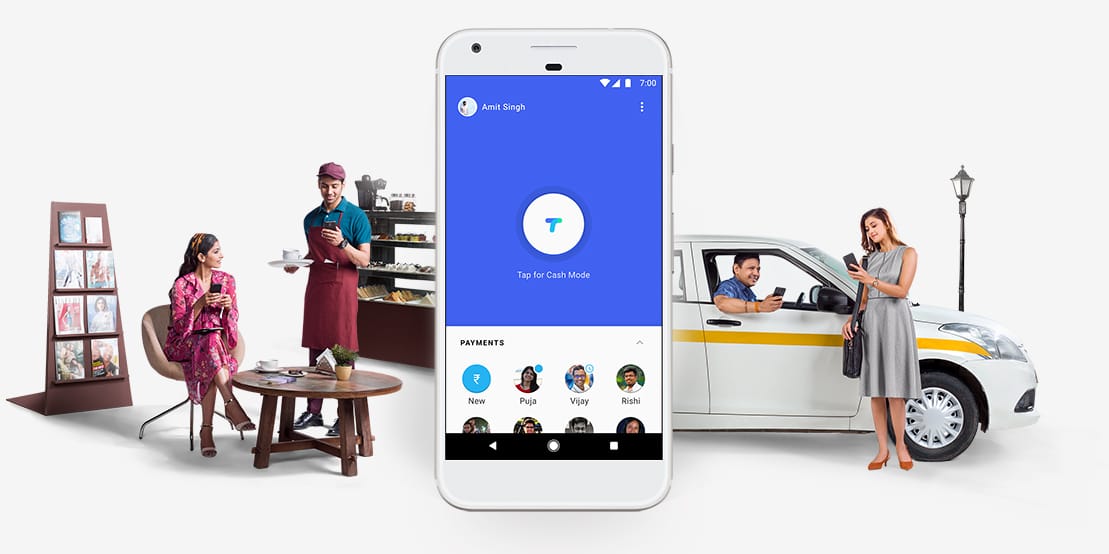 18 September 2017, India:
Google has finally launched a digital payment app called 'Tez' in India. Tez is Google's payment app for India, which uses the UPI interface to connect to a user's bank account and for transactions. The app, which is going to go head to head versus the popular apps like Paytm and BHIM, may give Google a share of India's growing e-payments market.
Whatever you are spending on, make simple, secure payments straight from your bank account. #GoogleTez. Download – https://t.co/ND0fqihVzG pic.twitter.com/zUAyIDPcvU

— Google India (@GoogleIndia) September 18, 2017
Made for India first. #GoogleTez speaks 8 Indian languages, works with 55 banks and is on most smartphone platforms. @TezbyGoogle pic.twitter.com/rGpXPU7vjt

— Google India (@GoogleIndia) September 18, 2017
You can send money home to your family, split a dinner bill with friends, or pay the neighbourhood chaiwala. Make all payments big or small, directly from your bank account with Tez, Google's new digital payment app for India.
Related read- How Banks Can Crowd-Source Fraud Management?
Tez works with all major Indian banks and the vast majority of smartphones — so you can pay or get paid by almost anyone. And with language support for English, Hindi, Bengali, Gujarati, Kannada, Marathi, Tamil, and Telugu, sending money is easy to understand.
The app allows users to make the payments through 3 modes. One is the through UPI ID, which is part of the government of India UPI interface. If you know the iD of a receiver you can simply input that and make the payment. The second way to pay is through a QR code, which a user will be able to scan and make the relevant payment. This will probably work similar to how the Paytm QR code scanning payment works. Finally, there is an option to pay by using the phone number. This again probably works similar to how the Paytm phone number payment works. The app also has a proximity- and location-based Cash Mode, which lets you send money to a nearby contact without either party having to share their bank accounts and contact details—perhaps as simple as paying cash, but without any paper notes. (Image- Google Tez)
You can download the app from here.
Also read- Germany Develops The Nuclear Fusion Machine That Could Solve The Energy Crisis