Corporate America is intensifying its efforts to bring employees back to the office, utilizing a combination of incentives and penalties to sway workers away from the work-from-home lifestyle they embraced during the early years of the COVID-19 pandemic.
Despite President Biden declaring the pandemic over, the struggle over office attendance continues. Executives argue that the office is crucial for innovation and collaboration, while workers are hesitant to relinquish the flexibility and benefits they have experienced while working remotely.
This article examines the tactics employed by major companies such as Google, Salesforce, and Farmers Insurance to motivate employees to return to the office.
In a memo from Google Chief People Officer Fiona Cicconi, workers were informed that nonattendance could impact their performance reviews.
Farmers Insurance, on the other hand, initially declared that remote work was here to stay but is now requesting employees to return to the office three days a week from September.
In contrast, Salesforce plans to donate to local charities for each day employees come into the office, appealing to their altruistic motivations.
Perks such as free lunches and commuter benefits, which were previously used to entice workers back to the office, have largely disappeared. Companies such as Disney, Starbucks, and AT&T have mandated employees to return to the office in recent months.
Despite these efforts, office occupancy remains below 50 percent of pre-pandemic levels in major metropolitan areas across the country.
Companies are now taking a more aggressive approach to drive employees back to the office, as witnessed by the recent wave of layoffs in Silicon Valley and the prevailing economic unease nationwide.
Google Cracks Down on Remote Work
Google, known for its vibrant offices and perks, sent employees home at the onset of the pandemic but is now pushing for a return to the office.
Although the company mandated three days a week in the office since April 2022, many employees have ignored the requirements, with attendance being enforced unevenly depending on managers and departments.
The recent memo indicating that nonattendance could affect performance reviews is viewed as the most forceful attempt yet to compel employees to come into the office. Some employees fear this could lead to increased resignations or terminations, considering the recent layoffs Google conducted.
Salesforce, the largest tech employer in San Francisco, is attempting an unconventional approach to entice employees back to the office. The company plans to donate $10 to local charities for each day an employee comes into the office during a specified period.
Additionally, donations will be made for remote employees attending company events. The initiative aims to foster a sense of giving back while encouraging office attendance.
Salesforce, like other companies, has been downsizing its office space and reducing its workforce due to economic conditions and layoffs in Silicon Valley.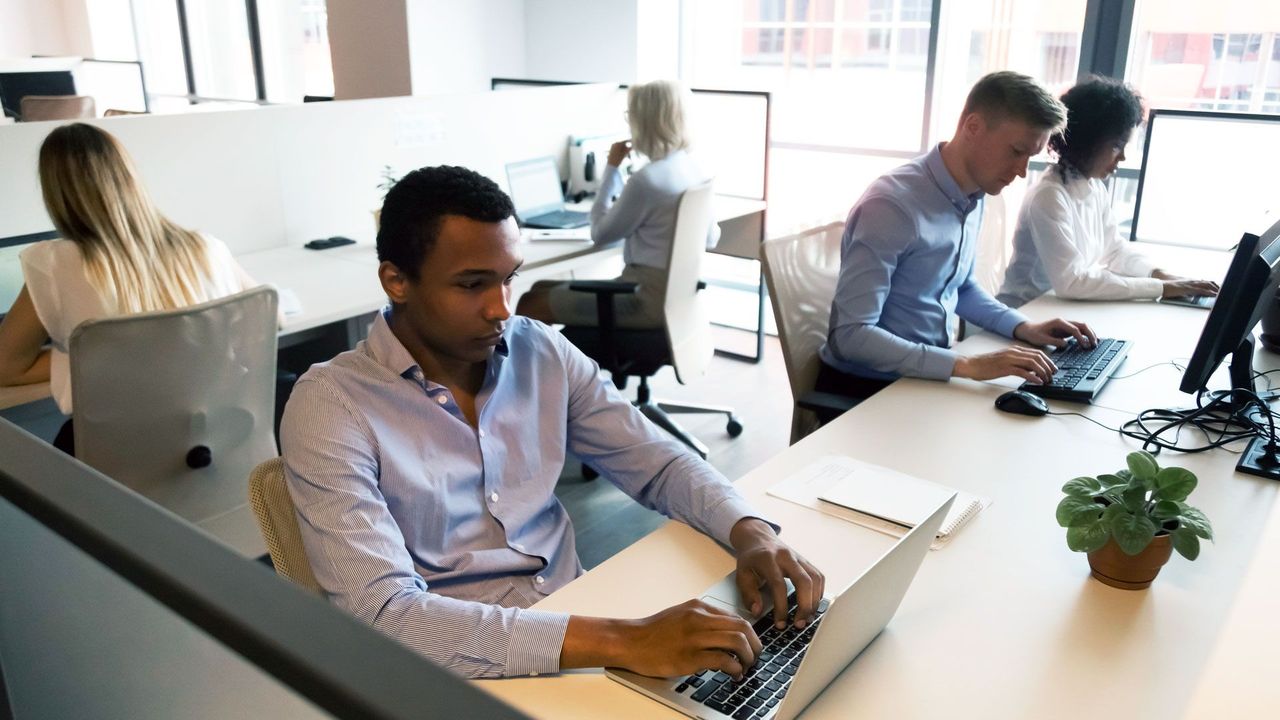 Approximately 60 percent of the workforce will adopt a hybrid model, with other roles being either fully remote or fully in-office.
The decision to embrace a hybrid approach is driven by the desire for increased collaboration, creativity, and innovation, as well as improved opportunities for learning, training, mentoring, career development, and organic interaction.
Despite providing a three-month preparation period, the announcement has caused distress among employees who had built their lives around remote work.
The implementation of office mandates has sparked a debate regarding their effectiveness in creating stronger company cultures. Critics argue that simply ordering employees to spend a certain number of days in the office does not guarantee engaged and focused work.
Cali Williams Yost, a flexible work strategist, points out that many executives are avoiding the challenging task of fostering meaningful connections among employees when they are physically together.
Corporate America is employing various tactics to bring employees back to the office after the COVID-19 pandemic. Companies like Google, Salesforce, and Farmers Insurance are using a combination of incentives and penalties to encourage employees to abandon remote work.