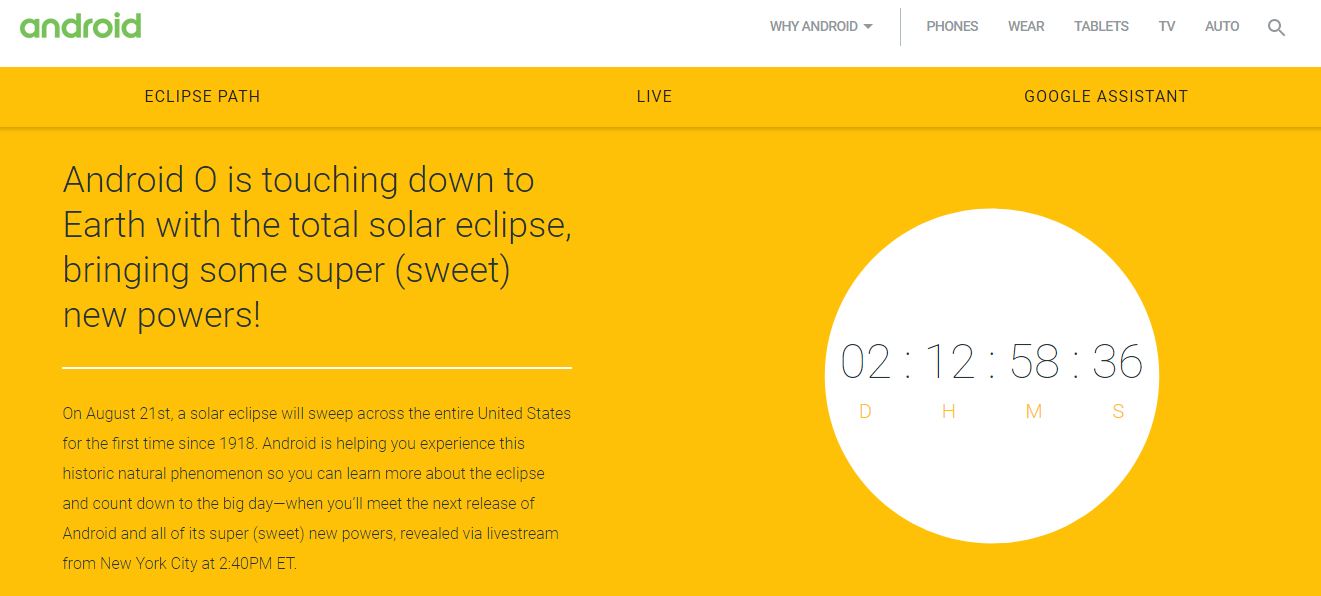 19 August 2017, India:
Google is all set to debut its latest version of Android called 'O'- it is rumored to be called as 'Oreo'. Some reports suggest it might be called as Octopus. Google will live stream the launch on August 21st, from New York City at 2:40PM ET.
Looking at the previous names- Cupcake, Donut, Eclair, Froyo, Gingerbread, Honeycomb, Ice Cream Sandwich, Jelly Bean, KitKat, Lollipop, Marshmallow and Nougat it is likey to be Oreo than Octopus.
"Android is helping you experience this historic natural phenomenon so you can learn more about the eclipse and count down to the big day—when you'll meet the next release of Android and all of it's super (sweet) new powers, revealed via livestream," says Google.
Android O is not a mystery at this point. The OS brings a big revamp of the notification panel with a new layout, colors, and features like snoozing. Google is clamping down on background apps for more consistent performance and better battery life. There are new, updatable emoji, a faster startup time, an all new settings app, and lots of security enhancements, including the new "Google Play Protect" anti-malware branding. Most importantly, Android 8.0 brings Project Treble to new devices, a modularization of the OS away from the hardware. That initiative should make it easier to develop and roll out new Android updates, The Verge reported.
Also read- Apple Patents Electronic Devices With Sidewall Displays
Comments
comments