Before we proceed, Check the story of Amazon Forest.
12 July 2017, India:
Google Earth will soon provide you a platform to share your stories along with the videos and photos. And no this will not be like the Snapchat or Instagram stories, The story can be of your family history, the story of your favorite hiking trip and much more.
The "Voyager" tool allows internet surfers to take interactive tours of exotic destinations on Google Earth led by the likes of primatologist Jane Goodall, with photos, information and maps.
However, regular users will be able to create their own unedited content for private or public use within two to three years, Google Earth Director Rebecca Moore told Reuters.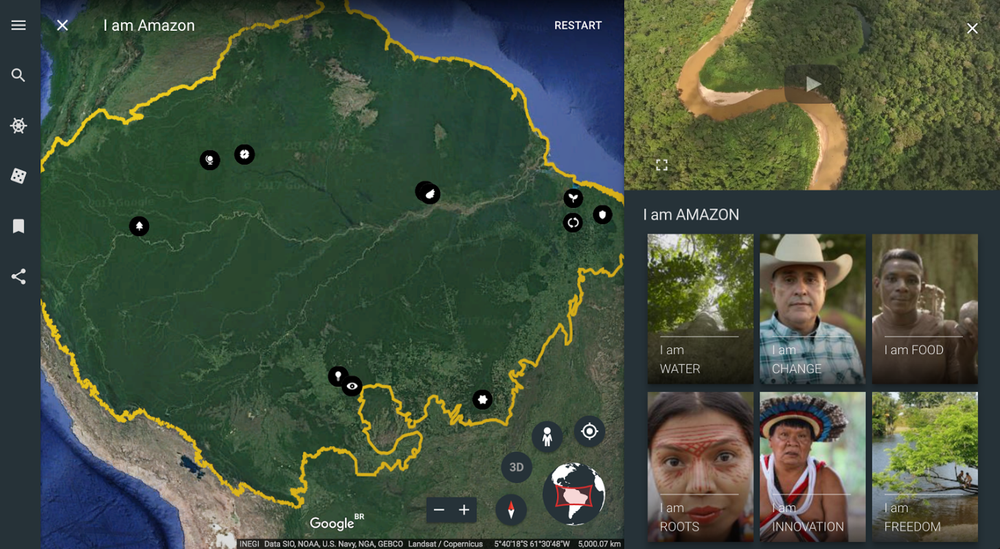 Rebecca Moore, Director, Google Earth said, "Today we invite you to venture into the heart of the Amazon and discover your connection to the world's largest rainforest through Voyager, Google Earth's storytelling platform. You'll find 11 new interactive stories about different parts of the vast Brazilian Amazon region, which is home to about 27 million people and a wide array of cultures."
All of these stories are told by the diverse peoples who call the forest home, and some were produced by one of Brazil's greatest storytellers, the acclaimed film director Fernando Meirelles. Combined, they create an immersive web and mobile experience told through video, mapping, audio and 360° virtual reality, covering a broad range of issues facing the future of the rainforest—and, consequently, the planet. (Cover Image- Gleison Miranda/FUNAI/iamwilderness.com)
Also read- Visit Anywhere Across the Globe with Just One Click Using Google Earth!