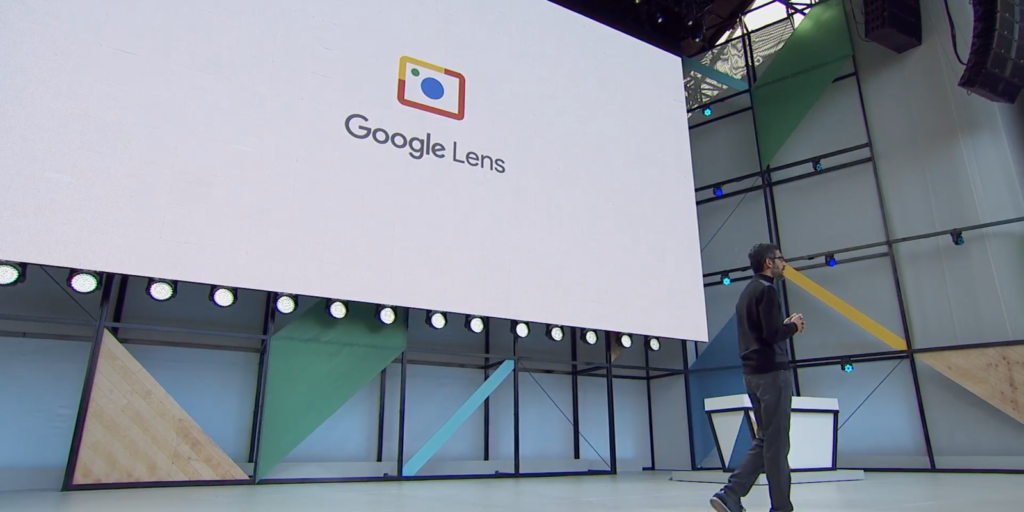 17th May 2017, USA : Pictures tell stories better than humans ever can and now Google's new project Google Lens will use these images to give us a better understanding of the world. At Google IO 2017 CEO Sundar Pichai announced a new product called Google Lens that amounts to an entirely new way of searching the internet: through your camera.
The company's vision to organize information across the world will be even better served when the lens understands images better than ever before.
Using location and image data , Google can now provide information better than before.
Here are some of the examples of what Lens can do.
Remove objects blocking your main image. For example if a fence is blocking the picture of your daughter behind the fence you can now remove the fence to make the main object in the picture – your daughter – more visible.
You can point your camera to a restaurant and using image and location data google will give you ratings of that restaurent
If you want to login into internet at a friends place just point the camera to the password and the password will be automatically filled in
In a new country and need an image translated ? Just point your lens to the image and google will translate contents of the image for you.
Looking at an event flyer ? Just point your Google Lens to the flyer and google will add the date and time to your calendar.
Image: 9to5google
Comments
comments