Tech giant, Google is working towards bringing new and new features to its existing and premium Google Watch, the Pixel Watch series. The announcement to bring support for Fall Detection was confirmed by the company itself with its new blog post.
Giving a small glimpse about the feature, here it's been said that the fall detection feature in this Pixel Watch will be very much the same as the Apple Watch's Fall Detection features. Google's fall detection will be working towards providing the users with all the metrics by utilizing the motion sensors as well as machine learning to take a decision about the falling of the user and whether he needs help or not.
Google Pixel Watch with Fall Detection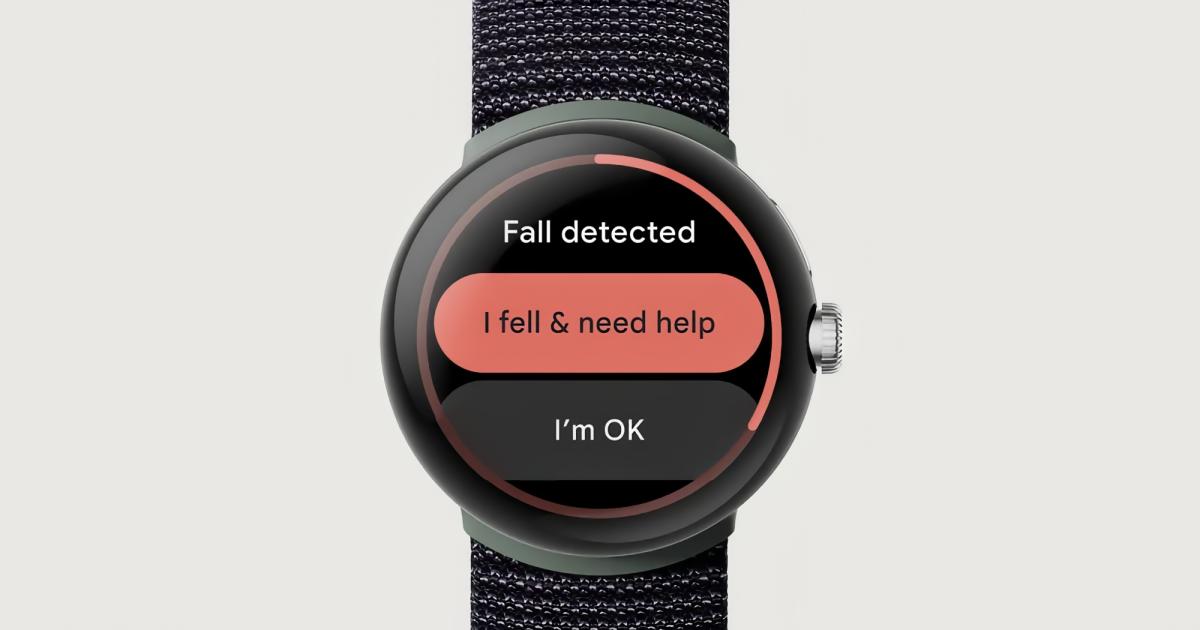 The Google Pixel Watch will receive an OTA update that will introduce the Fall Detection feature. To assess whether the user has fallen or not, Google will have an advantage because their watches already have some powerful motion sensors that will now operate in tandem with the new machine learning capability.
Speaking of the feature, it is stated that the user will have a window of time of roughly 30 seconds after the watch detects a fall before an alarm and then a message pop-up are triggered, asking the user if they need any help or not. If the user still doesn't answer, the smartwatch will act on its own and contact the necessary emergency helpline.
By utilising its machine learning capabilities, Google will make sure that there is no possibility of making any erroneous emergency calls that could annoy both the user and the emergency rescue crew. This gives the new Google Pixel Watch a competitive advantage against the established and potent Apple Watch series.
By adding the device to the Google Fall Detection function, you will likely have to agree to the company's "Help Better Fall Detection" policies, under which Google will gather information from its motion sensor to enhance the fall detection capability.
Will there be a Google Pixel Watch in 2023?
Fall detection feature was added to the first Google Pixel Watch which was launched back in 2022. However, still year we will be seeing a new Google Pixel Watch for 2023 and definitely we can expect this new watch to come with the support for Fall Detection out of the box.
Talking about the launch of this new smartwatch in 2023? As of now, there is no confirmed update about the launch details for the new Pixel Watch for 2023 but we can say that the launch might be set in the upcoming Google I/O event.