Programmer (and trustworthy leaker) Kuba Wojciechowski alleged that Google is building a position monitoring device to rival products like Apple's AirTags and Tile trackers.
Wojciechowski found links that showed Google experimenting with supporting location tags in Fast Pair, the firm's technique for efficiently pairing nearby Bluetooth devices, and said in a Twitter post that Google is building its first-party tracker to use the functionality (seen via Sammobile).
According to Wojciechowski, the device is currently being built by the Google Nest team under the codename "Grogu" (the name of the newly born Yoda figure from the Star Wars tv show The Mandalorian), as well as the variant names "GR10" and "Groguaudio."
This does not indicate that it will be offered under the Nest name, but Wojciechowski thinks that the tracker may be available in a variety of shades and contain an inside speaker to allow users to find a lost gadget by voice, much like an Apple AirTag.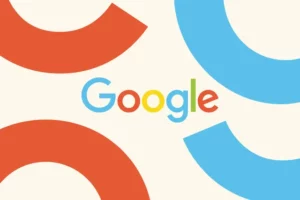 Furthermore, according to Wojciechowski, "Grogu" trackers could enable Bluetooth LE and ultra-wideband (UWB). Both the Google Pixel 6 Pro and Pixel 7 Pro premium smartphones offer UWB connectivity, however, their usage has until now been restricted to functions like Nearby Share.
Although Wojciechowski alleged that "Google's tracker most likely has UWB, it's not a requirement for the "Finder Network" they're working on — BLE is enough," UWB provides much greater accuracy for tracking down missing items than Bluetooth, providing the capability to display both range estimations and guidance to a tag.
According to Wojciechowski, Google might unveil the item at a certain point in May 2023's Google I/O Developer Conference, and the trackers may well be made publicly available in addition to new Pixel phones throughout a Google event in the fall.
The announcement follows a claim that Google is getting ready to release a major update for the Find My Device app, which assists in locating misplaced Android devices. Using a new privacy-focused foundation, the application's functionality will secure the last-known location data for Android phones.
Google aims to use the worldwide network of more than three billion Android smartphones to accurately find the missing object even if there is no Internet connection.
Users who recover their lost or stolen phone even though it is turned off would gain tremendously from this. It needs to be mentioned that each and every phone's identification is protected, and neither Google nor any other firm, including the government, will have access to it.
According to the most latest study, 2023 will be a big year for Google's hardware market, which is anticipated to enter two new categories of products — tablets and foldable smartphones — and perhaps even launch a Bluetooth-based object tracker.