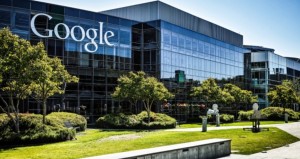 May 17,2016: With India being one of the fastest growing markets for Google's enterprise business,  the company is working on getting large companies, who typically use competitor products, to switch.
Google-Apps-For-Work, as its enterprise products are called, are already being used by companies such as Hero Motors, Welspun and JSW Steel.
Sebastien Moarotte, Vice President Google Apps for Work at Google told, "India is our fastest growing large market. We are seeing our strongest demand here. There has been an acceleration in the large 18 months, especially as large enterprises want to be more collaborative and innovative".
He stated that 2 million businesses worldwide were using Google's enterprise products and about 4500 companies were signing up every day. He declined to give India-specific numbers. He also added that about 1,000 companies, with over 10,000 employees, were using the software suite.
Google is increasingly taking on rivals such Microsoft's Office 365 and IBM's Lotus Notes as its move pull in large clients.It even offers its products free to enterprises that are locked into another service provider's contract.
"Sometimes companies are locked into enterprise agreements. So we offer it to them free for the remainder of their contract, so they don't have to pay twice. We have about 2,00,000 companies evaluating Apps-for-Work while tied to another contract," Marotte said.
To offer its applications to small-and-medium business when they begin the process of going online, Google has also tied up with domain-name providers such as Big Rock.
Image Source: Pic-linkfried.com