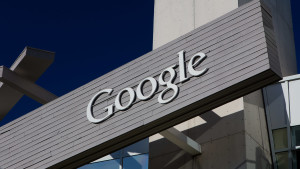 May 14, 2016: Google, a renowned giant in mapping the world has bigger plans for its next location based technology. Through a project named Tango, the Alphabet unit wants to digitally map the interiors of buildings in 3D down to a resolution of a few inches, and make money in virtual reality along the way.
Job postings and recent updates in regards to Tango's developer software showcases Google's step towards bigger expansion of technology. Google will showcase progress at its I/O developer conference near its Silicon Valley headquarters from May 18 to 20
Tango packs cameras and depth sensors along with other software into Android smartphones and tablets. Fire up the application and point the device at a space and it sucks in images and depth information to recreate the environment on the screen and locates itself within that new digital realm.
Tango will aid independent developers to create new virtual reality applications and services according to Google. Video games could have characters that hide behind real-life furniture. A museum app could show 3D animations when you walk past an exhibit. A grocery store could highlight sale items and guide shoppers to the right shelf.
Tango eliminated the need for external equipment unlike most emerging virtual reality systems to recreate the world digitally. Tango can also figure out the details of a space without additional data sources, unlike Google Maps.
"Tango is the indoor extension of their outdoor mapping platform," said Lex Dreitser, a virtual reality developer who builds Tango applications.
Incepted in a Google research lab more than two years ago, Google is trying to put Tango into limelight this year. Google is choosing new smartphones from Intel and Lenovo Group and the software has been updated to let it easily run on more devices. And there are signs Google is working on the most important challenge: making Tango 3D maps shareable so the company can someday patch them together into a single, detailed digital representation of many of the world's buildings, rooms and the stuff inside them.
Comments
comments