Sabato De Sarno, a senior fashion designer at Valentino, has been selected as the creative director of Kering's flagship brand Gucci, the French luxury goods company confirmed on Saturday.
At Gucci, he will be charged with turning around the fortunes of a firm that, in 2021, contributed two-thirds of Kering's profits but has lately slowed down after experiencing phenomenal growth in 2015–19.
De Sarno, 39, started his career at Prada in 2005 before moving on to Dolce & Gabbana and eventually joining Valentino in 2009. He managed to hold a variety of roles there before being named fashion director, where he supervised both the men's and women's designs while tightly collaborating with chief designer Pierpaolo Piccioli.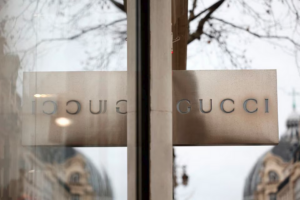 A favourite on the red carpet, Piccioli is famous for putting a modern twist to the storied Italian label's brand of glitz. She made headlines, for instance, with head-to-toe bright pink outfits for American singer Zendaya.
"I am proud to join a house with such an extraordinary history and heritage, that over the years has been able to welcome and cherish values I believe in," De Sarno said in Kering's statement. "I am touched and excited to contribute my creative vision for the brand."
In September 2023, during Milan Women's Fashion Week, he will launch his Gucci runway line.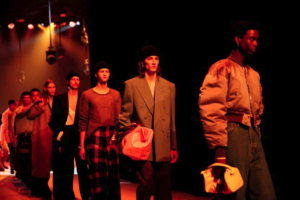 De Sarno "brings with him a vast and relevant experience," according to Gucci CEO Marco Bizzarri, who highlighted that De Sarno has worked with several of Italy's top prestigious high-end fashion firms.
The move to choose a seasoned but little-known designer with years of experience working behind the scenes is similar to the group's approach when it selected Alessandro Michele as its former creative director in 2002, who had no public reputation at the period of his hiring.
"We salute Kering's decision," said Luca Solca, an analyst with Bernstein. "Gucci – and the Kering shareholders – need courage and an original point of view."
Solca noted that De Sarno's profile was reassuring. "The eyes of the world will be on him to see if he also has the required creative genius."
Soaring Growth:
After Michele unexpectedly left the company in November, a senior top position in fashion was left vacant. Michele was well-known for his flamboyant and gender-fluid styles and was a favourite of artists Harry Styles and Lady Gaga.
However, in previous quarters, Gucci had started to fall behind competitors like Hermes (HRMS.PA) and the top brand Louis Vuitton of LVMH (LVMH.PA), and its progress in the crucial Chinese market had become a subject of worry for shareholders amid the COVID-19 shutdowns.
After Beijing removed its COVID regulations late last year, which caused massive outbreaks and the interruption of commerce across the nation, shareholders will be curious to know how the firm fared.
Sales seemed to have improved slightly in the weeks preceding China's Lunar New Year vacation, according to LVMH and others.
However, Kering's shares had the lowest three-year record among large premium brands, slipping behind both the Paris CAC 40 (.FCHI) and the entire European STOXX 600 index (.STOXX).
The share has gained 10% since January 2020, while LVMH and Hermes have increased by more than 100%.