On Friday, a very economical and popular fashion brand H&M notified that terminating its business operations in Russia and Belarus as a part of sanctions due to the war Russia waged on Ukraine, had a serious negative impact on its results, as it led to the increase in costs of raw materials and freight and a strong U.S. dollar made purchases more expensive.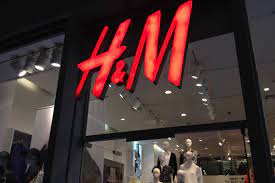 The Sweden-based fashion brand announced its net profit for the year ending Nov. 30 plummeted 68% as well as it reported a loss of 864 million Swedish kronor ($84 million) in the fourth quarter.
Moreover, in the words of Chief Executive Helena Helmersson 2022 was "a turbulent year," and the company noted that overall full-year sales increased by 6%.
"Having left the worst of the negative effects of the pandemic behind us, war broke out in Ukraine," Helmersson said in a statement. "Our decision to wind down the business in Russia, which was an important and profitable market, has had a significant negative impact on our results."
After Russia's onslaught on Ukraine which started on Feb. 28, H&M Group first paused all sales in Russia, and on July 18, the company announced that it was terminating the business operations in the country. H&M cited that it stands "with all the people who are suffering" in Ukraine as well as for "the safety of customers and colleagues" in Russia.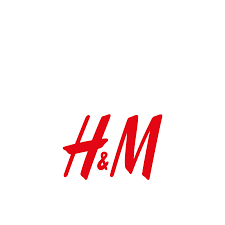 The clothing company said that the results were majorly affected by one-time costs for ending the Russian operations and of a cost and efficiency program. In November, the low-cost fashion brand said it was downsizing its global workforce by around 1,500 job positions as part of a plan to minimise  costs and further enhance efficiency.
H&M (Hennes & Mauritz AB or H&M Group) was founded in Sweden in 1947. Beside being the multinational clothing retailer, the group has brands like COS, Monki, Weekday, Cheap Monday, & Other Stories, H&M Home, ARKET and Afound. It counts about 4,664 stores in 77 markets and has 57 online markets, and it's goods are widely sold.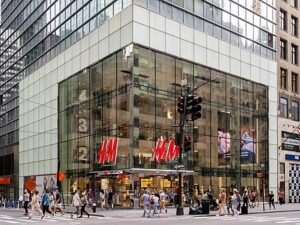 The low cost fashion brand is the second largest international clothing retailer, behind Inditex, the parent company of seven brands like Zara, Pull & Bear, Massimo Dutti, and Bershka. H&M was founded by Erling Persson, and its present CEO is Helena Helmersson.
It sources raw materials from different parts around the world. The top three locations that supply its raw materials are China, Bangladesh, and India. Its retail headquarters is located in Sweden, where 21 suppliers and factories manufacture H&M's clothing products and accessories.