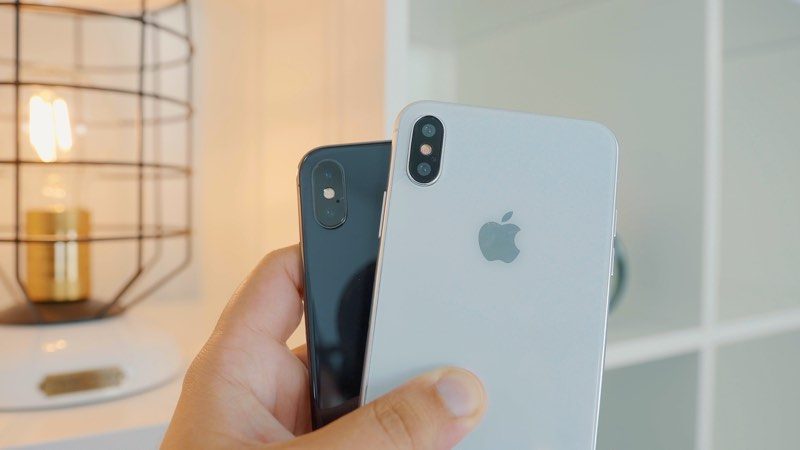 Before the leaks of a new iPhones we always get news about the rumors, part leaks, mockups, and dummy models, which surely gives us a clear picture of what to expect when the new devices come out in the market in a few days. 

Again this year is going to be no exception, and dummy models that are said to resemble the rumored display of 6.1-inch and 6.5-inch which are going to come in the year 2018, both of which offer up a look at the sizes and designs we can expect from the 2018 iPhone. 
Apple's 2018 iPhone lineup, as just like the 2017, will include three phones, but the lineup's composition is unlike anything that we seen before. Apple is planning to introduce a display of 5.8-inch OLED that's a follow up to the iPhone X, a 6.5-inch OLED iPhone that can be thought of as an "iPhone X Plus," and a 6.1-inch LCD iPhone which is also going to have a much lower price tag than the two OLED iPhones. 

As of now there is no dummy model of the 5.8-inch OLED iPhone to go along with dummy models of the new upcoming 6.1 and 6.5-inch iPhones, because it is just going to be same as just like the existing iPhone X. 
All three of the 2018 iPhones is going to have an edge-to-edge display that adopts Face ID and a TrueDepth camera system, which will also mark the official end of Touch ID for new iPhones. To house the TrueDepth camera, there will be a notch on all three iPhones, just as there was on the iPhone X. 

We can expect a dual camera setup in the second-generation 5.8-inch iPhone X model and the 6.5-inch "iPhone X Plus" model.
As of now there is no idea what Apple is planning to name its next-generation iPhones given the current iPhone 8, iPhone 8 Plus, and iPhone X naming scheme. Pricing for the 2018 iPhones could starts from $600 to $700 for the entry-level 6.1-inch LCD model, while the 5.8-inch OLED iPhone could cost between $800 and $900, and the 6.5-inch OLED iPhone could cost around $1,000 and $1,100.
PictureCredits: TheDepth
Comments
comments