Zomato, one of India's fastest expanding internet companies, made big news recently with its acquisition of  Urbanspoon in  mid-January for $52 million (Rs330 crore)  (Full Story : https://techstory.in/zomatourbanspoon1111/ )and later for its acquisition of Turkey based Mekanist (Full story: https://techstory.in/zomatos-mekanist-87843/ ).
India's biggest restaurant dicovery and search platform is in news again. The company has changes it logo for the second time in 3 months. On 1st Feb 2015, Deepinder Goyal , the CEO &  Founder of Zomato explained the move in his blog.
New logo of Zomato after acquiring UrbanSpoon pic.twitter.com/kbrqXMYsxT

— iRuin Gandhi (@RahulDumbGandhi) February 1, 2015
"Urbanspoon is one of the most recognized consumer internet brands in the United States, Canada, and Australia. By the time we merge the Urbanspoon website and apps into Zomato by March this year, two-thirds of our overall traffic will be coming from just these three countries. It's important to us that we don't lose a lot of Urbanspoon users by giving them a new name, a new logo, and a new product. "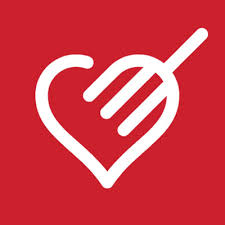 In a recent interview with Mashable, Goyal had made clear that "We will convert everything to Zomato. The brand is important for us. A lot of people respect it for what they've done. But we have to make a long-term versus short-term decision. In the longer term it should all be one brand." It was only in October 2014 that the company redesigned its logo—a red heart pierced with a fork—for the first time after its inception in 2008. Its very first was a "Z", after the initial of the company.   The change in Zomato has received not so nice reaction on the internet with people expressing their views on social platforms such as twitter.
Guys, Zomato's new logo is the old Urban Spoon logo in red. Just saying. — Obstetrix (@ScissorTongue) February 1, 2015
And Zomato changed its logo again. Not that happy. Still like the 'zomato' logo. — Manish Kakati (@manishkakati) February 2, 2015
Your brand strategy is about winning business not just about design. Ask us how to strengthen your business brand. http://t.co/vHROEAMlsl — Studio Republic (@studiorepublic) February 2, 2015
So zomato moved from a fork in its logo, to a Spoon. Exploring various forms of Cuddlery, clearly. — Abhishek Upadhya (@_logik) February 2, 2015
Liked Zomato's original logo & the fork-heart logo as well. New one is bad. Red spoon. Ugh. Via @Sunstreak http://t.co/UIPkHruo6S — Aditya (@forwardshortleg) February 1, 2015
@Zomato's old logo lasted less than Britney Spears' marriage.

— Sahil Grover (@GroverSahil1) February 1, 2015

Do let us know your thoughts on Tomato's rebranding in the comments below.
Comments
comments