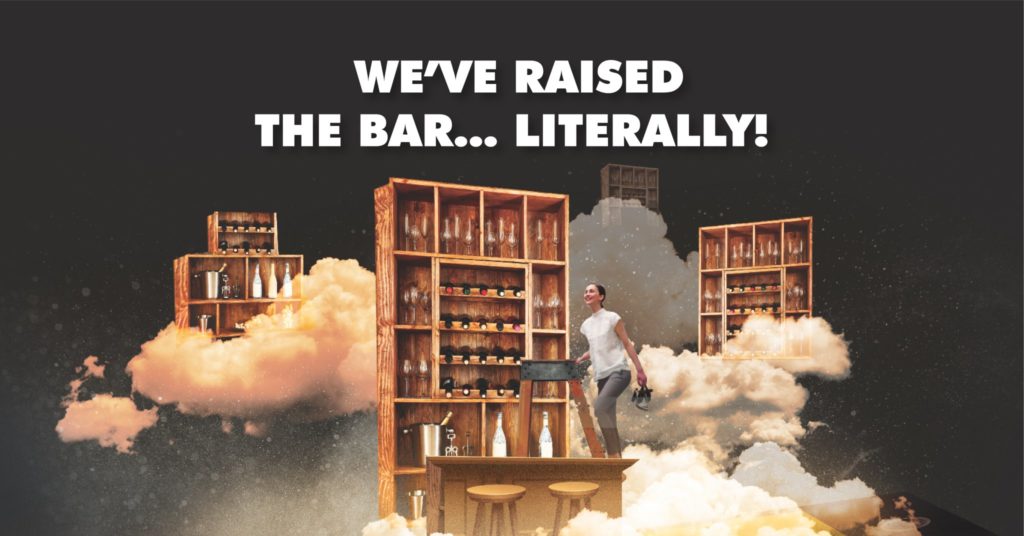 India is the world's third largest and the fastest growing market for adult beverages. India has 150 millionn and 30 million people who have the resources to consume IMFL and FMFL respectively. However, 49% of this number are below the legal drinking age and around 96% of women & 20% of men do not consume adult beverages because of social/religious reasons.
The consumption patterns of people entering the legal purchasing age has been identified as the single most important driver of growth for the industry, and MNCs are hoping to reap the demographic dividends by putting India on top of the list.
Therefore, there is a population of 25-30 million who have the resources, inclination and are legally able to consume Indian Made Foreign Liquor (IMFL) and Foreign Made Foreign Liquor (FMFL). This population is expected to increase at an accelerated pace with an influx of a sizeable population who attain legal purchase age (without gender bias). Yet, the industry suffers from system wide deficiencies, and sustainable growth seems elusive.
Technology On The House
Targeting these tech-savvy , premium alcohol consuming individuals in the age group 21-45 located in urban centers of India, who represent a sizeable portion of the IMFL and FMFL consumer base is the Chennai based startup Hipbar.
Founded in February 2015, the startup has been on stealth mode for some time now, with a 34 member team. As someone who has cut teeth in the beverage alcohol industry for over a decade, Prasanna Natarajan, founder of Hipbar, is hopeful that he and his team can move forward the industry using technology and bring about consumer delight.
Before we dive into the company, let us look at some of the trends that sets the table in favour of a tech product over conventional business in beverages industry.
Digital payments – now a way of life in India
The government of India is extremely supportive and pushing through legislation towards making India a 'cash-less' society. Since the demonetization of high value currencies, usage of mobile wallets and other digital mediums has undergone explosive growth, e.g. 20X for certain categories in less than a month. Digital payments are a way of life in India now.
Young India is the market of the future
The number of young, upwardly mobile tech-savvy Indians with rising earnings potential and disposable incomes is increasing at a rapid pace. This group is digitally savvy, adopt to trends early and embrace new technology with ease.
India's earning population (over 25 years of age) is expected to grow from 40% of the total population to 55% of the total population by 2020.
Smartphone penetration growing at a rapid rate
In 2017, the number of smartphone users in India is estimated to reach 340.2 million. Currently, the number of smartphone users is at 220 million and India is the second-biggest smartphone market in the world and has surpassed USA in late 2015.
HipBar On The Cloud
The differentiation lies in value to the consumers and extension of their digital lifestyle. HipBar's edge lies in its ability to bring the most sought after brands from around the world to be added to the consumer's personal bar on the cloud. The number of participating outlets – both retail and clubs and bars, recognize this value that explains their enthusiastic participation with HipBar.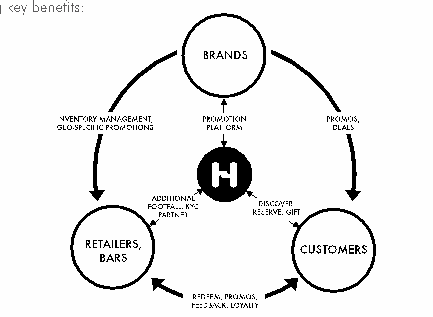 With HipBar you can build your own bar on the cloud, in which you can pre-pay and stock your favourite wine, beer and spirit brands. You can then use your smart phone at affiliated liquor stores and bars, and get your drinks served from your HipBar.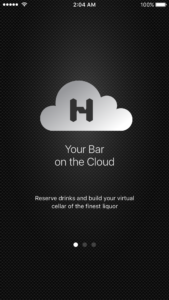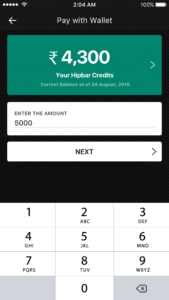 The company is using the Pre-Paid Instrument fabric to do this, and has received authorization from RBI. The HipBar Mobile Wallet is India's first digital currency exclusively meant for transacting adult beverages. The ecosystem which accepts the digital currency will serve as an age verified platform, and a responsible marketplace, that has sustainability at the core of its actions.
Barmen's Vision
Prasanna Natarajan, an entrepreneur from the beverage alcohol space with a 10 year experience is the founder of HipBar. He ran Sipping Spirits, a craft spirits manufacturing and marketing company based out of Goa. HipBar was an idea borne out of that journey.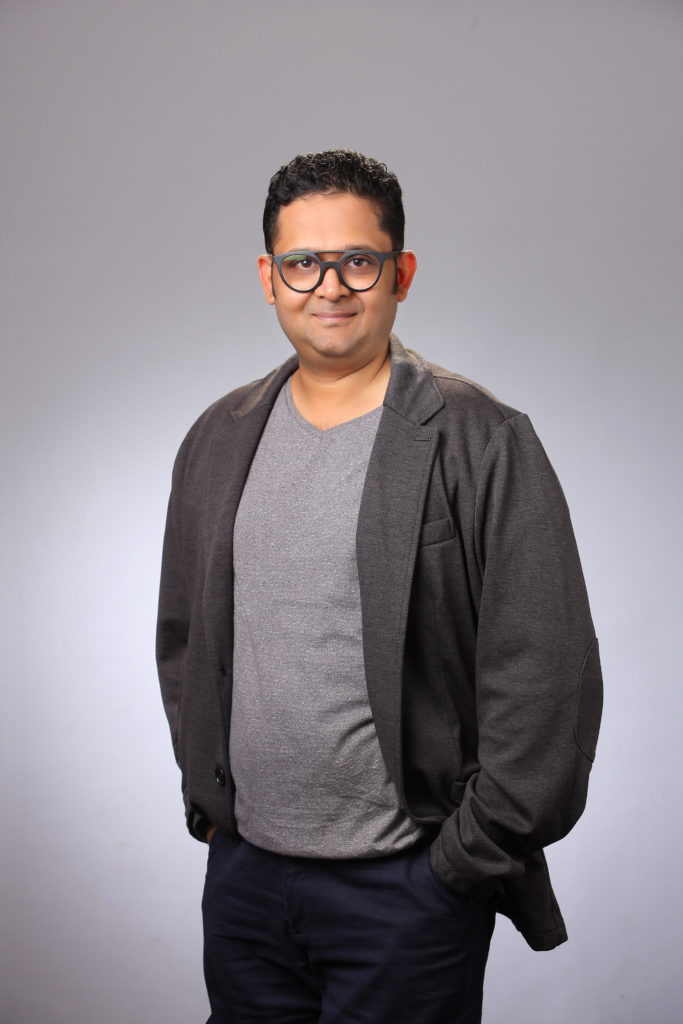 With a vision to help people upgrade and evolve their pallets for better and premium drinks, and ultimate result in a better experience, HipBar plans to do it in a responsible manner keeping in mind what is sustainable. According to Prasanna, the meaning of sustainable growth is a situation of more people consuming less, than less people consuming more.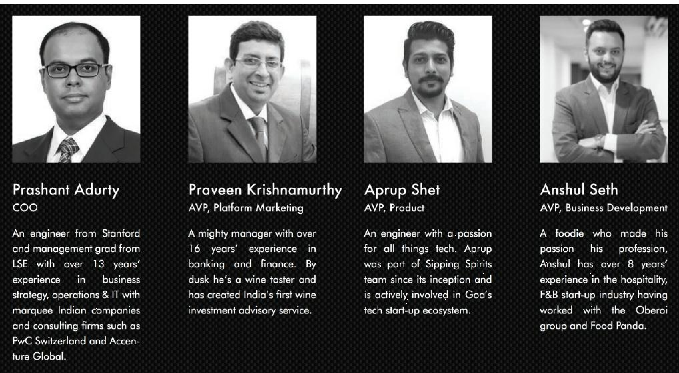 Team HipBar is a tribe of engineers, bankers, artists, designers, lawyers and digital media experts. The current team size of 34, will be expanding and filling up key positions over the next several months and are open to expat hires from the industry who want to hustle in India.
Future Focus
The team is working to bring more world class brands to the platform, and connect the most desirable watering holes. From a tech perspective, they plan to listen to the customer, and other stakeholders and build the platform based on the feedback.
Their immediate milestone is to roll out the services in Bangalore, create full networks effect, and make it work for everyone here, before we move to other cities.
In the long term, we want find a place in the heart and mobile phone of anyone who can and does enjoy a drink.
Related Read: After Establishing Their Brand In The Beverage Industry, Jux Pux Is Leveraging Technology To Make It More Accessible !