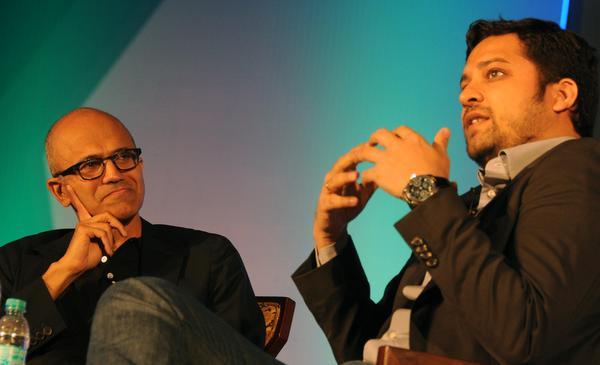 21 February 2017, USA:
One of India's e-commerce giant Flipkart has announced a strategic partnership with Microsoft Azure for Cloud services.
While speaking at an event in Bangalore, Satya Nadella, CEO Microsoft said, "Binny and I have an exciting announcement to make. Flipkart has chosen Microsoft Azure as its exclusive public cloud platform."
"Microsoft Azure and Artificial Intelligence as a platform can help us scale up our e-commerce business," said Binny Bansal CEO of Flipkart. "This partnership allows us to leverage our combined strength and knowledge of technology, e-commerce and markets to make online shopping more relevant and enriching for customers."
Microsoft Azure is a cloud computing service created by Microsoft for building, deploying, and managing applications and services through a global network of Microsoft-managed data centers. It provides software as a service, platform as a service and infrastructure as a service and supports many different programming languages, tools and frameworks, including both Microsoft-specific and third-party software and systems.
"Starting with computing infrastructure, Microsoft Azure will ultimately add a layer of advanced cloud technologies and analytics to Flipkart's existing datacenters. Microsoft's strong presence in India, along with its global scale, allows for continued growth and expansion, setting the stage for the long-term partnership," says Microsoft.
One person familiar with the matter told The Mint that Microsoft may pick up a small stake in Flipkart as part of the partnership, although no deal to that effect has been signed yet. (Image- Business Line/ Somashekar G R N)