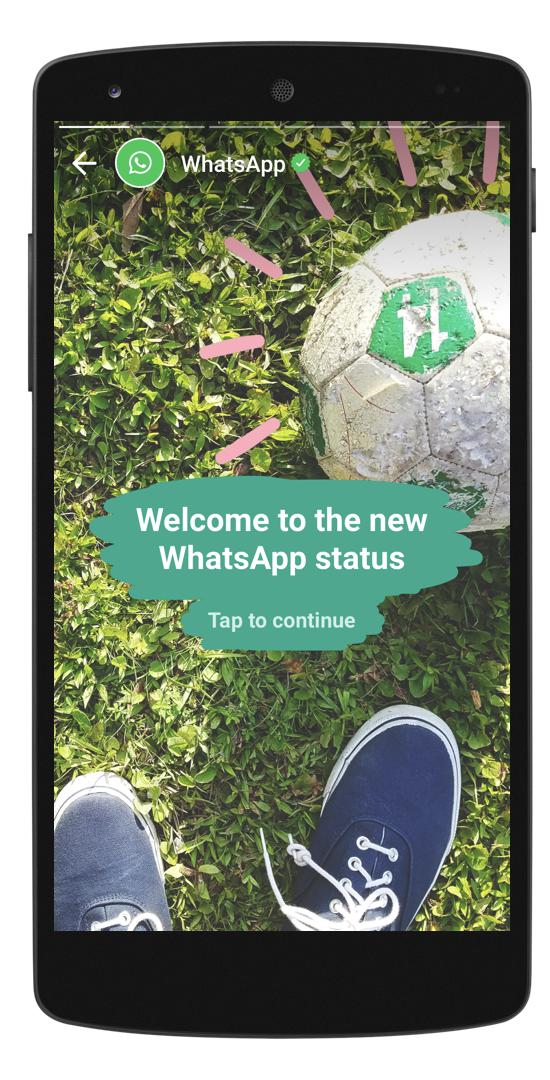 21 February 2017, USA:
Facebook-owned WhatsApp is rolling out a 'New' feature- Stories.(Yeah, we already have used it on Snapchat-then-Instagram.) And it is not the copy of Snapchat (Exactly) as it has End-to-end encrpytion.
Jan Koum, CEO of WhatsApp said,"We are excited to announce that, coinciding with WhatsApp's 8th birthday on February 24, we are reinventing the status feature. Starting today, we are rolling out an update to status, which allows you to share photos and videos with your friends and contacts on WhatsApp in an easy and secure way. Yes, even your status updates are end-to-end encrypted."
So how will it work? Way too simple- Now you can choose to add photos, videos, and animated gifs and scribble over them to add more personality to your statuses. Any update you make to your Status will remain on your account for 24 hours before it disappears. If you update it multiple times a day, that will create a string of status updates that are presented much like Snapchat and Instagram Stories.