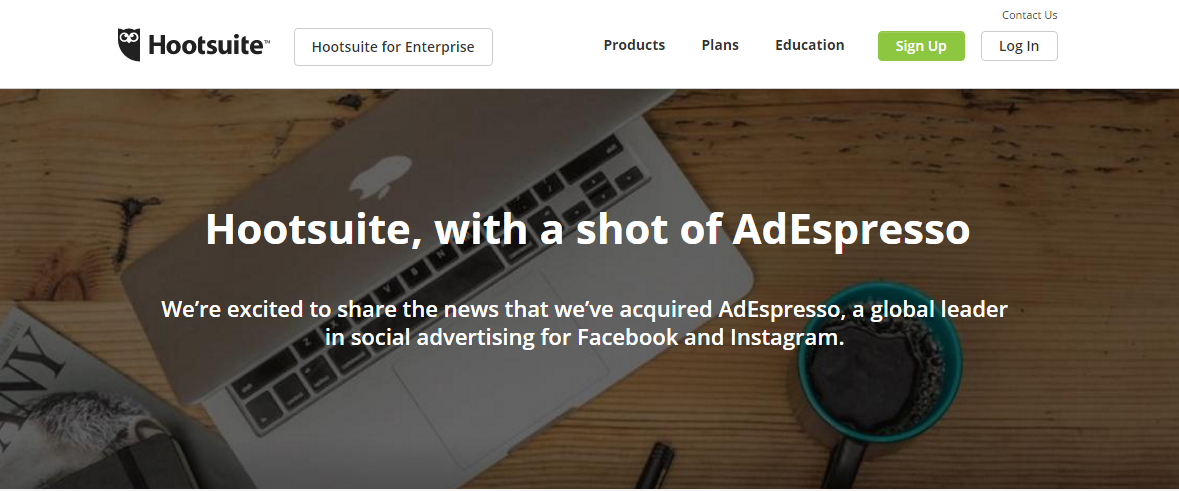 08 February 2017, USA:
Hootsuite, the most widely used social media management platform, today announced the acquisition of AdEspresso, a SaaS solution for Facebook and Instagram advertising. With this acquisition, Hootsuite now sits at the nexus of more than $500 million in annualized social spend, providing organizations the ability to effectively engage with customers across paid, earned, and owned social media.
AdEspresso is a top Facebook global ad partner, offering one of the leading advertising technology solutions to help organizations reach an audience of over a billion people on Facebook and Instagram. The acquisition represents Hootsuite's continued investment in delivering a best-in-class social marketing solution to enable organizations to increase awareness, inspire brand loyalty, drive leads, and ultimately revenue.
"Owned and earned content are not going away but the augmentation with paid is critical to success," Ryan Holmes, Founder and CEO of Hootsuite, said in an interview. "The trend with the algorithmic ranking of content and what you see in your stream means it's not the same world it was five years ago. Every social network and stream have filtration, so for brands to get their message across they need to have that paid component."
"Social advertising has become a vital aspect of marketing; companies are looking for ways to reach an active, engaged audience while getting more mileage from content and advertising spend," said Holmes. "With AdEspresso, we're bringing our users a simple, powerful, battle-tested solution that delivers measurable ROI."
AdEspresso by Hootsuite makes it easy to create, analyze, and optimize your Facebook and Instagram advertising. It's designed—and priced—specifically for small and mid-sized organizations.