Baldur's Gate 3 is known for its challenging battles, but none are quite as formidable as the encounter with Raphael, the Master of the House of Hope. With 666 HP and a legion of minions at his disposal, beating Raphael requires careful preparation and a solid strategy. In this guide, we'll walk you through the steps to successfully defeat Raphael in Baldur's Gate 3, using simple language that even a teen can understand.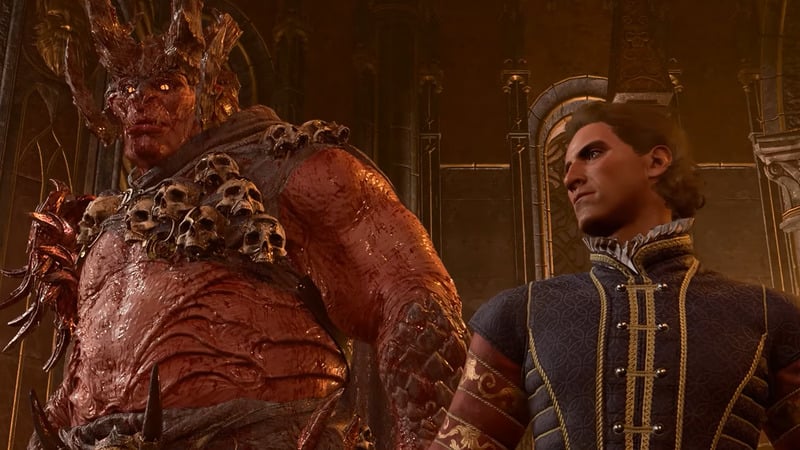 Preparing for the Battle
Before you face Raphael, it's essential to make sure you're fully prepared. Here are some crucial steps to take:
Free Hope: Your first task is to free Hope, a character who possesses the spell "Revoke Guest Status." This spell is vital for the upcoming battle, as it allows you to remove one enemy (other than Raphael) from the fight. You can use this spell twice, effectively eliminating two foes.
Persuasion Bonuses: To recruit Yurgir, you'll need to beat a DC30 Persuasion check. To improve your chances, consider adding bonuses to your character's Persuasion abilities. Spells like Guidance, Friends, or Enhance Ability can help. You can also use the Envoy's Amulet to boost your Persuasion.
Choosing the Right Damage Types
To increase your chances of success, it's essential to optimize your damage output and resistances:
Radiant Damage: Remove any equipment or abilities that deal Radiant damage. This includes passive abilities that trigger when an opponent misses an attack on you. If you have Clerics or Paladins in your party with Radiant damage spells, keep them in support roles or ensure they have an alternate source of damage.
Fire Resistance: Equip items, use potions, or cast spells that provide resistance to fire damage. This can be crucial in the battle against Raphael.
Spells, Magic, and Equipment
To further stack the odds in your favor, consider the following:
Counterspell: If you have a spellcaster who knows Counterspell, prepare it for use in the battle. Counterspell can be a game-changer against powerful enemy spellcasters like Raphael.
Protection from Good and Evil: Pre-cast this spell on your weakest character before entering the battle. It can provide valuable protection.
Force and Bludgeoning Damage: Equip weapons and spells that deal Force or Bludgeoning damage. These damage types are particularly effective against the pillars in the room, which can absorb the souls of downed characters and empower Raphael. Cast Death Ward on weaker characters to negate this effect.
Tips for Defeating Raphael
Now, let's get into the nitty-gritty of defeating Raphael:
Focus on the Columns: At the beginning of the battle, concentrate your attacks on the four columns located in the corners of the room. Destroying these columns weakens Raphael and reduces the overall difficulty of the fight.
Utilize Mages and Monks: Raphael's minions can disarm your team, making melee and magic-focused heroes less effective. Prioritize characters like mages and monks who can maintain their effectiveness despite disarming attacks.
Summon Minions: Use any available means to summon additional minions before and during the fight. This strategy spreads enemy damage across your minions and gives you time to destroy the columns while preserving your health.
Health Regeneration and Defense Boosts: Seek out sources of health regeneration or ways to boost your defenses. While minion attacks may not be deadly, Raphael's strikes can be devastating. Quick health recovery is crucial.
Spread Out: Raphael often casts area-of-effect (AOE) attacks. To minimize the damage from these attacks, position your group members as far apart as possible.
Hold Monster Spell: If you have a Bard, Sorcerer, Warlock, or Wizard in your party, consider using a level 5 Hold Monster spell on Raphael. If he fails the Wisdom Saving Throw, he will become paralyzed, and all attacks within 3 meters will deal critical damage to him.
Conclusion
Facing Raphael in Baldur's Gate 3 is undoubtedly a tough challenge, but with careful preparation and the right strategy, you can emerge victorious. Remember to free Hope and persuade Yurgir for valuable allies, choose the right damage types, and focus on taking down the pillars. By following these tips, you'll increase your chances of beating Raphael and claiming victory in this epic battle.